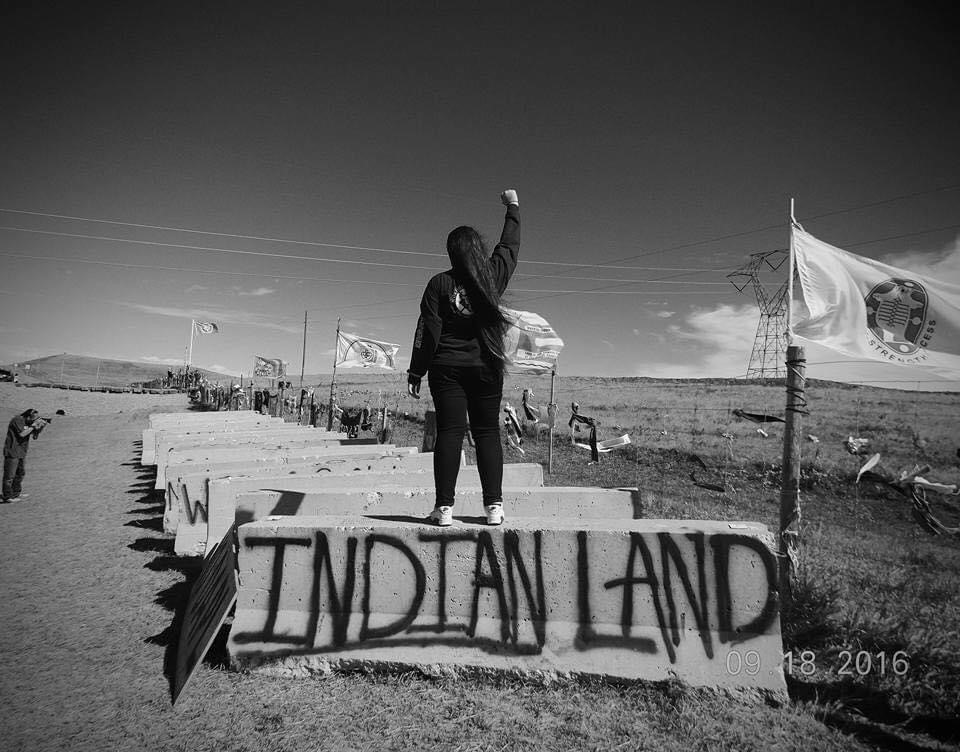 A win for all water protectors
By: Nina Berglund, Northern Cheyenne and Oglala Lakota
I am writing this as a young Northern Cheyenne and Oglala Lakota winyan to tell you July 6th 2020 was a joyous day of victory for the Oceti Sakowin. I woke up that morning and started scrolling down my social media feed, and to my complete surprise came across headlines of news that would leave myself along with the thousands of other water protectors in shock.
After four long years of fighting, The Dakota Access Pipeline was ordered to stop its operations and would be drained of its dirty crude oil by August 5, 2020.
I often reflect on the experiences of my friends and I who were there at Standing Rock from the very beginning. I am grateful for the many perspectives that came out of that camp, the good times and the bad. One day stands out in particular, the day by the Mni Sose river. where us youth took vows to always do what we can to protect the water. I also think of those who after 2017, were left poisoned from the many chemicals used on them, relatives who were jailed for crimes they didn't commit, and the trauma that now haunts their memories.

As a young water protector I spent majority of my teen years strongly objecting the fossil fuel industry, oil companies, and the racist ideologies that come with destroying everything my people have ever known. I started my journey unsure of what impacts I could make on not only my family and community, but the larger population. I know there was a flame that has ignited into the hearts of the young people, I have met them and I consider them some of my dearest friends.
This win isn't just one for the Hunkpapa Lakota on the Standing Rock Reservation, but the thousands of water protectors all around the world that stood with us, and those who continue to be strong allies.