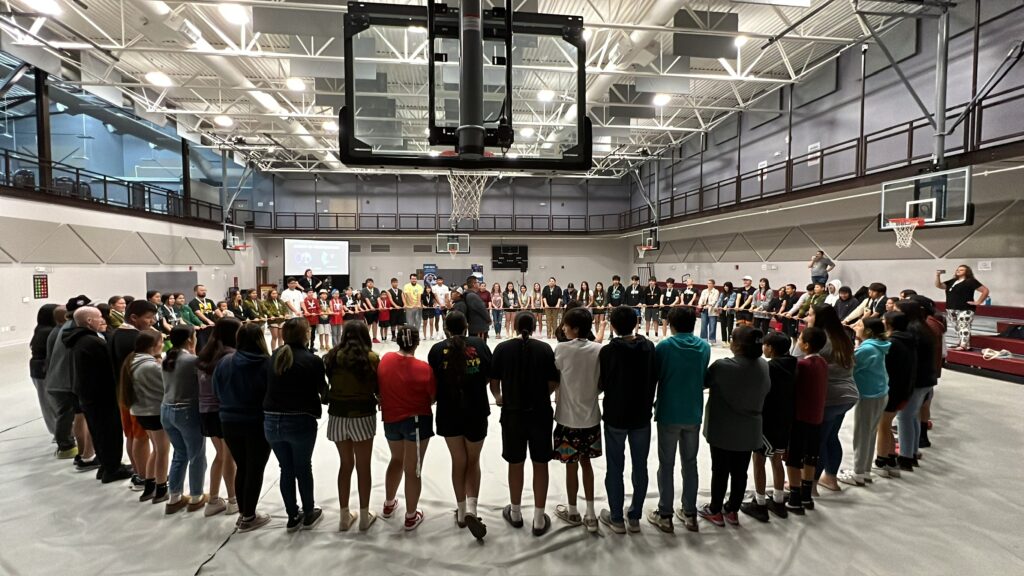 Charting New Paths: How Nike N7 Ignites Inspiration and Empowerment at the Fort Peck Youth Summit
FORT PECK, MONTANA –
The Fort Peck Youth Summit started off with a fireside hat hosted by Nike N7 Founder and Vice Chair of CNAY's Board of Advisors, Sam McCracken, and Emcee One as the moderator. The room was buzzing with anticipation as the attendees were encouraged to share their stories. McCracken, who started his career at Nike as a pallet and forklift operator, captivated the audience with his experiences and challenges in education.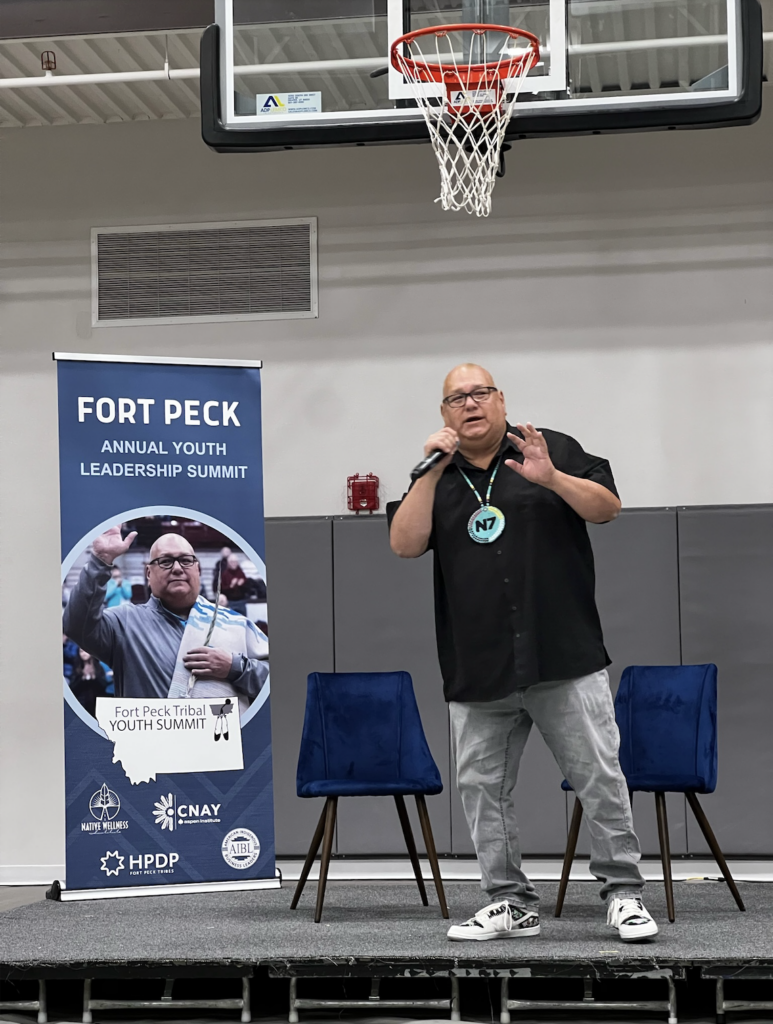 Recounting his journey, McCracken pointed out that he is a visual learner and had no initial understanding of drafting a business plan. But when opportunity knocked, he seized it, leading to the establishment of N7. His story served as a beacon of hope for the young listeners, sparking their ambitions. McCracken expressed his hope that other corporations would recognize and foster the potential within these young individuals.
One of McCracken's notable achievements was N7's investment of close to 11 million dollars in Indian Country, demonstrating their commitment to empowering Indigenous communities. With his 26-year-long tenure at Nike, McCracken stands as a testament to the power of determination and persistence.
The chat then shifted to the topic of empowering Native youth. A Higher Ed conversation took place between Montana University President Seth Bodnar and Prairie Bighorn-Blount, Executive Director of American Indigenous Business Leaders. They discussed the inspiration behind the University of Montana N7 video. Bodnar shared a deeply personal connection to the concept of Native youth seeing themselves as integral parts of the university. To enhance this connection, the university worked with local Indigenous artists to create popular merchandise that quickly sold out. Bodnar publicly stated his eagerness to collaborate with N7 on a football game in the future, reinforcing the university's dedication to supporting Native youth.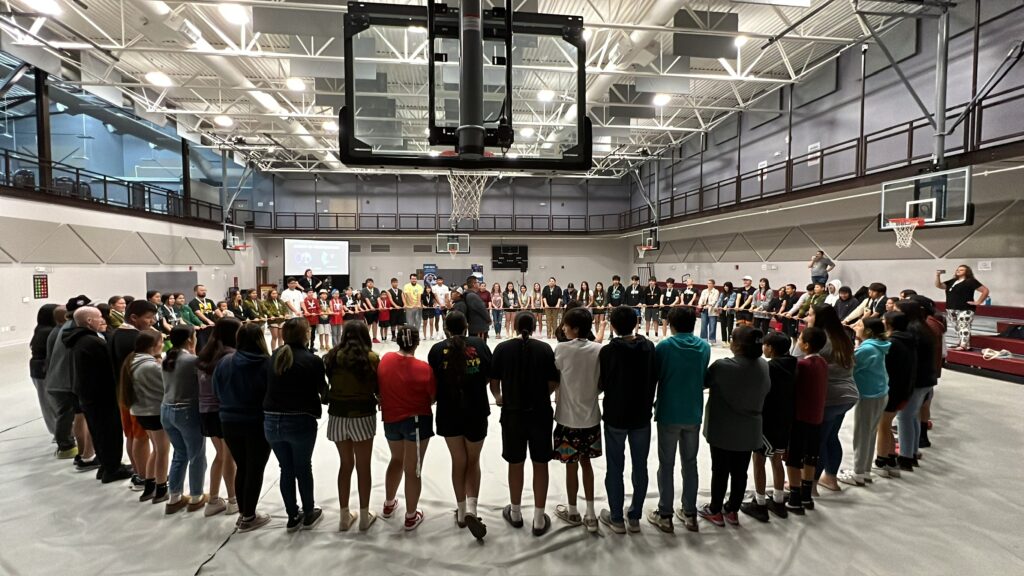 The dialogue then moved to Native youth policy, featuring Cheyenne Kippenberger, Communications Coordinator for the Center for Native American Youth, and PaaWee Rivera, Senior Advisor and Tribal Affairs Director for the White House Office of Intergovernmental Affairs. Rivera emphasized the importance of incorporating Native voices into decision-making processes. Rivera inspired the Native youth, emphasizing that regardless of their location or chosen path, they can make meaningful contributions to their communities. Rivera's words resonated powerfully, reminding Native youth of their ability to shape their own destinies.
These insightful discussions served as a platform for inspiring leaders to empower Native youth through sharing personal stories, community investment, and recognizing individual potential. These leaders' unwavering support motivates Native youth to dream big and strive for greatness, illuminating the path towards a brighter future.
The second day of the Fort Peck Youth Summit presented a unified front of youth, community leaders, and elders. Focusing on suicide prevention and community advocacy, the day's agenda aimed to inspire and empower Native youth to positively impact their communities. From inspiring speeches to practical workshops, the day's events aimed to nurture self-esteem, resilience, and a sense of belonging.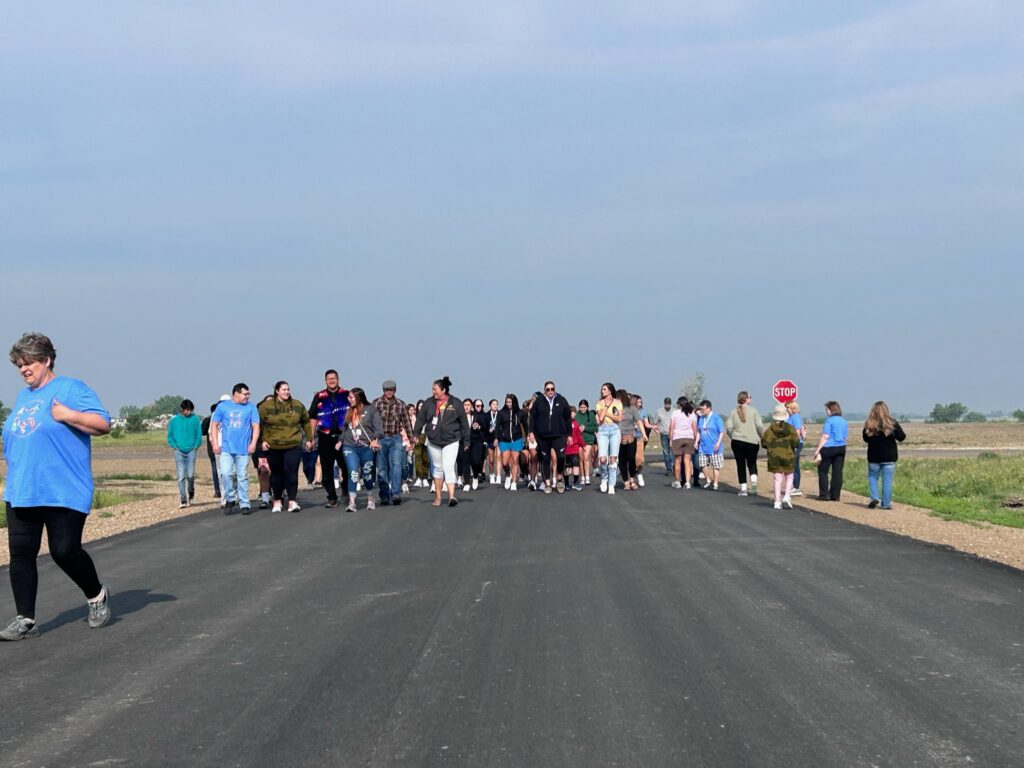 The day began with a Community Suicide Prevention Walk, symbolizing the community's commitment to support and protect Native youth. This was followed by an ice-breaking activity by the Native Wellness Institute that focused on promoting self-esteem.
Amber Midthunder, a celebrated actress and proud Native woman, made a special appearance. She gave an inspiring speech, emphasizing the creativity and storytelling abilities inherent in Native people. Then the Center for Native American Youth (CNAY) conducted a workshop on civic engagement. Local community health workers and school counselors ran workshops on community mental health and wellness. Sunny Red Bear, a grassroots advocate and action organizer with NDN Collective, shared her inspiring story during the community advocacy session. Her powerful message resonated with the attendees, encouraging them to use their voices and experiences to create a more inclusive and equitable future.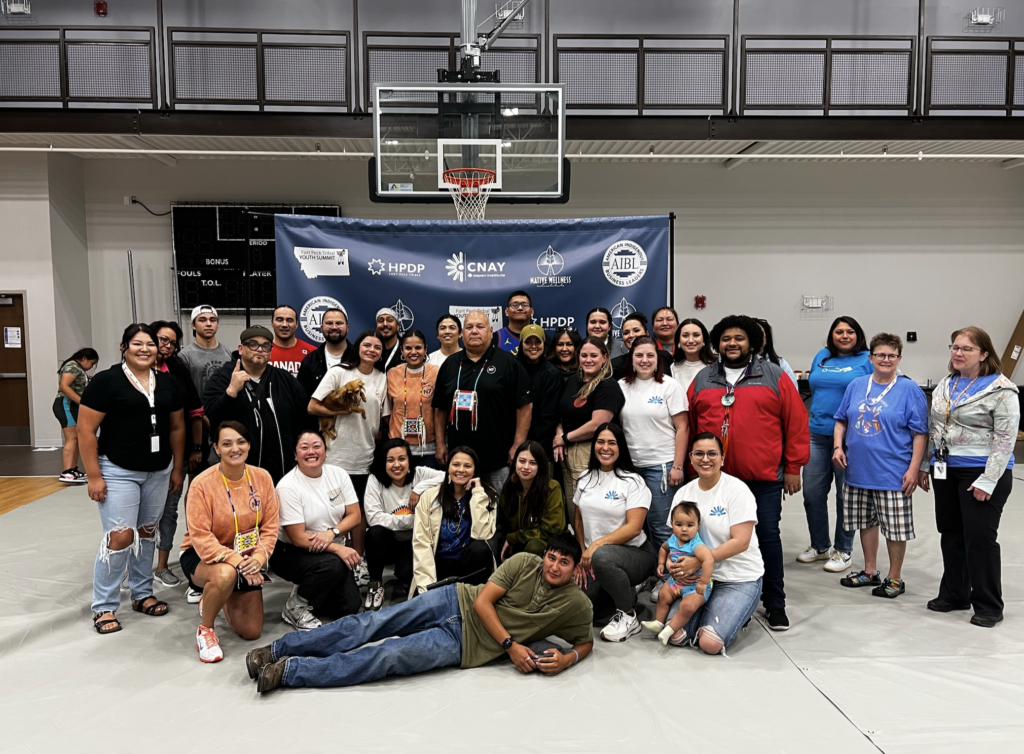 The Native Youth Summit has proved to be more than just an event; it has become a beacon of hope, ambition, and empowerment for Indigenous communities. Through N7 and its partnerships, the summit highlights the vital role of investing in and nurturing the potential of Native youth. By acknowledging their experiences, respecting their unique perspectives, and harnessing their inherent talents, N7 is fostering an environment where Native youth can strive for greatness, make meaningful changes, and shape a more inclusive and equitable future. It is through initiatives like this that we can truly celebrate diversity, uplift indigenous voices, and collectively make strides towards a brighter tomorrow.