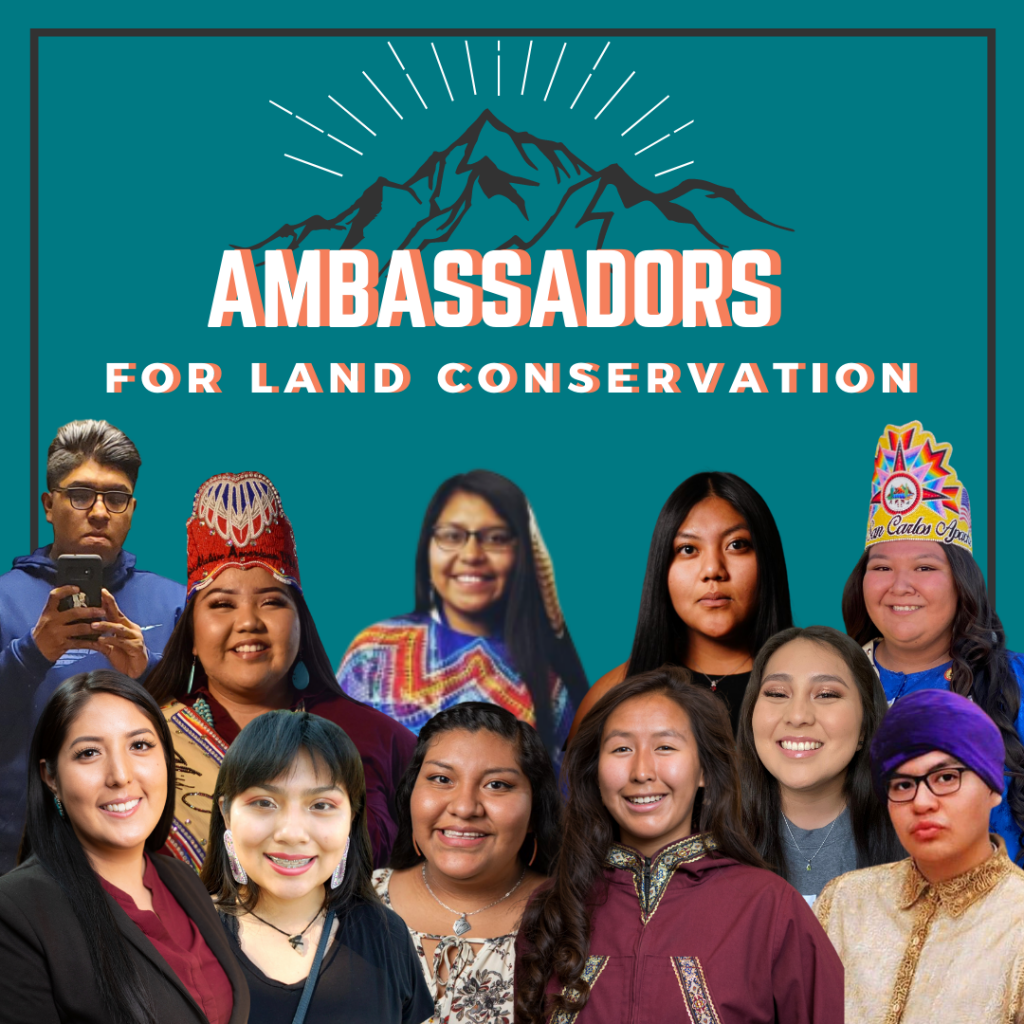 CNAY Announces Inaugural Cohort of Ambassadors for Land Conservation
Washington, DC, September 08, 2020—The Aspen Institute's Center for Native American Youth (CNAY) is proud to announce the inaugural cohort of CNAY Ambassadors for Land Conservation. The program will mobilize young leaders to push for better policies in protecting land, waterways and sacred sites through culturally competent curriculum, peer-to-peer and intergenerational learning spaces. The program's inaugural class of Youth Ambassadors comprises 11 Native youth representing the Hopi Tribe, Navajo Nation, San Carlos Apache, Hualapai Tribe, and Tohono O'odham Nation.
This class of Ambassadors for Land Conservation will empower Native youth to advocate for the protection of the Grand Canyon, learn and amplify its cultural significance as well as educate members of their community, members of the state and national media, and decision-makers. As an Ambassador, youth will participate in informational sessions to acquire a deeper understanding of uranium mining dangers from members of tribal communities, environmental and health experts, and policy leaders.
"This program provides Native American youth with a platform to bring local and national attention to the dangers of uranium mining in their sacred homes of the Grand Canyon region, and the impact it has had on their families and communities," said Sally Jewell, former US Secretary of the Interior and member of CNAY Board of Advisors. "These young leaders will be adding a much-needed perspective to protect the Grand Canyon from future encroachment while demonstrating the value of Native youth voices in land conservation that can be applied across the nation."
CNAY will work closely with the Ambassadors to develop the skills necessary to create a series of Grand Canyon Community Action Plans. When implemented, they will educate their community and media about the danger of uranium mining and amplify the cultural importance in conservation. Additional professional development and enrichment activities are hosted throughout the program and allow the Ambassadors to meet and network with key policymakers.
"As first stewards of the land, Native people understand the importance in protecting our natural resources. The Ambassadors for Land Conservation project will explore the relationship between Native peoples and our connection to land." Says Nikki Pitre, Executive Director of the Center for Native American Youth. "We are honored to champion youth-led conservation and support the Ambassadors as they push for policies that will enrich and protect us all. In the future, CNAY will build on success of this cohort to expand for a nation-wide initiative."
The 2020 Inaugural Class of CNAY's Ambassadors for Land Conservation are: