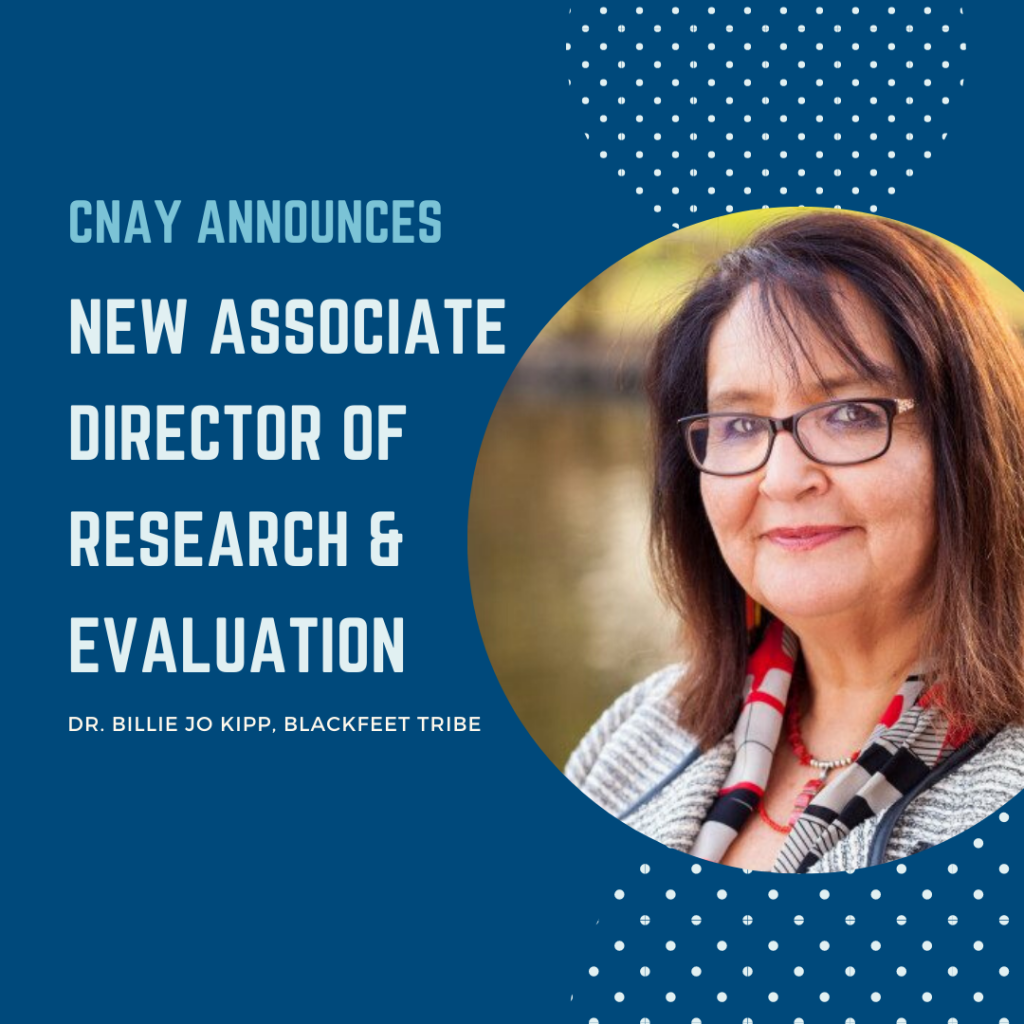 CNAY Announces new Associate Director of Research & Evaluation
It is with great enthusiasm that we share, CNAY has hired Dr. Billie Jo Kipp as our new Associate Director of Research & Evaluation.
Dr. Kipp, Blackfeet Tribe of Montana, holds a Ph.D. in clinical psychology from the University of Montana, and has gone on to acquire over 20 years of experience working with Indigenous communities across Indian Country.

She has worked as a child and clinical psychologist for Pueblo of Laguna, a facilitator for the Department of Veterans Affairs, a data analyst at a tribal college, and a research associate at the University of New Mexico. She is also the former Tribal College President of both Blackfeet Community College and California Tribal College.
Dr. Kipp was selected by the American Psychological Association in the First Women of Color Change Makers National Tour and as a top Native American Leader in Higher Education.
In her short time with us, she has already transformed our programming by evaluating with Indigenous well-being measures and creating culturally competent curriculum for our youth leaders.
We are honored to have her join us at CNAY and look forward to strengthening our programing with her expertise. She will also be the lead in our new webinar series Tele-Native Youth which is launched this month engaging Native American youth and professionals on topics youth care about.
Please joining us in welcoming Billie to the Aspen Institute. She can be reached at billie.kipp@aspeninstitute.org and is based in Seattle, WA.