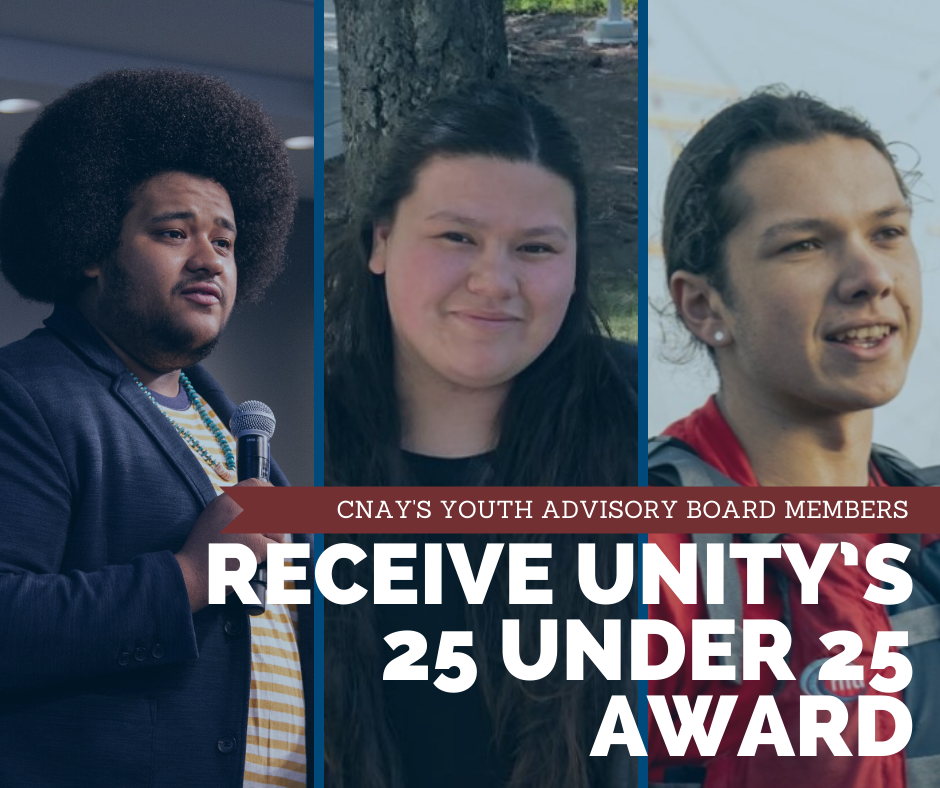 CNAY's Youth Advisory Board Members Receive UNITY's 25 Under 25 Award
Washington, D.C., May 04, 2020 – The Aspen Institute's Center for Native American Youth (CNAY) celebrates with UNITY, Inc. recognizing three members of our Youth Advisory Board (YAB) as recipients of UNITY's 25 Under 25. This is UNITY's fourth class in their national recognition program honoring outstanding Native American and Alaskan Native youth leaders.
We are thrilled to celebrate the work of our Youth Advisory Board members Anthony Tamez (Wuskwi Spiphki, First Nations Cree & Sicangu Lakota), Autumn Adams (Yakama Nation) and Owen Oliver (Quinault (Chinook), Isleta Pueblo) and the other youth recognized in this honorable award.
UNITY Executive Director, Mary Kim Tilta (San Carlos Apache) said about the award, "Our Native youth are accomplishing great things at such young ages. The UNITY 25 Under 25 leadership award is just one way to recognize their achievements. They are all eager to continue important work in Indian Country."
"It's an honor to be chosen as a UNITY 25 Under 25 honoree," said Anthony Tamez, "I hope to utilize this platform to continue to uplift Native Youth voices as I did with the national platform that the Center for Native American Youth gave me." 
In addition to being recognized at UNITY's virtual conference, these young leaders will receive support and training to further their work.
Autumn Adams explained the importance this award represents, "The honor of being named one of UNITY's 25 Under 25 means my efforts to better my family and the reality of foster youth face is being recognized. Through honors such as this I am able to begin clearing the path for my siblings and community to lead the next generation of change!"  
"Being honored as a UNITY 25 under 25 will allow me to continue to expand my work as an Indigenous educator and build stronger relationships in Indian Country across different organizations," said Owen Oliver, "My hands go up to everyone who has helped me achieve this award." 
CNAY has been fortunate to work with all three youth leaders through our Champions for Change program. "CNAY is a proud to celebrate with UNITY in the 25 Under 25 award. Congratulations to Anthony, Autumn, Owen and all the young leaders recognized for this honor!" said Nikki Pitre, (Coeur d'Alene Tribe) Acting Executive Director for CNAY. "The Center for Native American Youth continues to be a partner with UNITY and is committed to elevating Native youth in their work."

You can read more about the work of Owen, Autumn, and Anthony by visiting our website. For more information about UNITY and to see the full list of their 2020 25 Under 25 recipients, you can visit their website here.