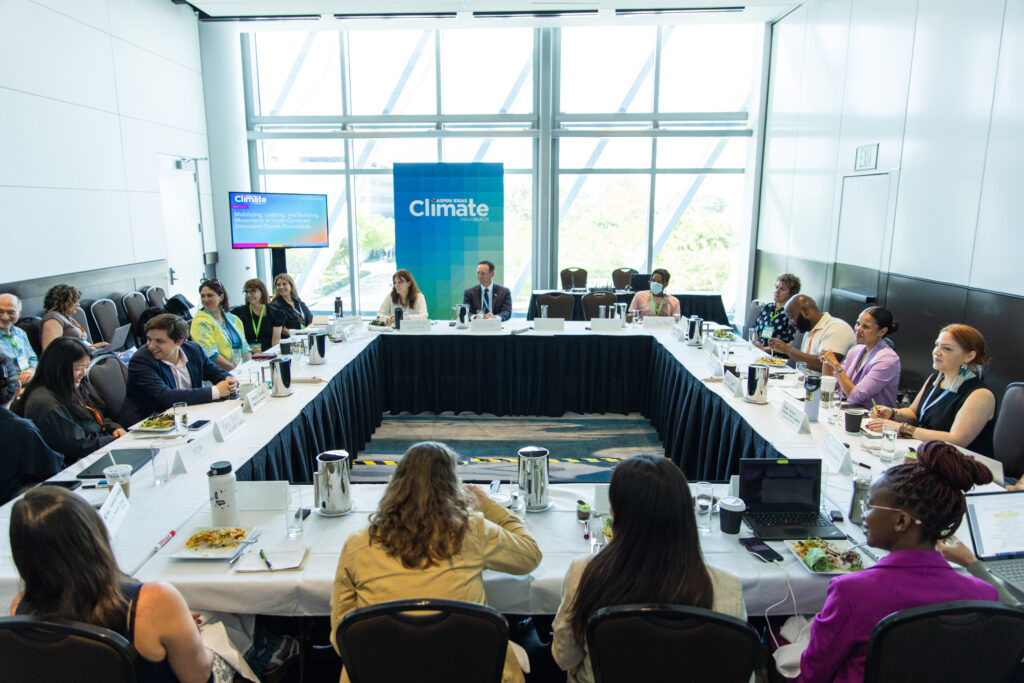 CNAY Attends Second Annual Aspen Ideas: Climate
The Aspen Institute hosted its second annual Aspen Ideas: Climate in collaboration with the city of Miami Beach and partners. Aspen Ideas: Climate is a multi-day event addressing the changing climate bringing together global and local policy makers, scientific experts, corporate leaders, investors and innovators, artists, young leaders, influencers, and engagement members of the public. Aspen Ideas: Climate is designed to offer the public a chance to interact, learn, and collaborate with thinkers whose actions are critical to addressing our collective future around the realities of a changing climate.
The Center for Native American Youth hosted a roundtable, Mobilizing Leading and Building Movement: A Youth Centered Discussion along with Weave: A Social Fabric Project of the Institute. The private roundtable led by Executive Directors Nikki and Frederick Riley, brought together youth leaders, philanthropy, and community members to discuss innovative ways to weave ideas to create lasting impact and new solutions reflective of community and collective work.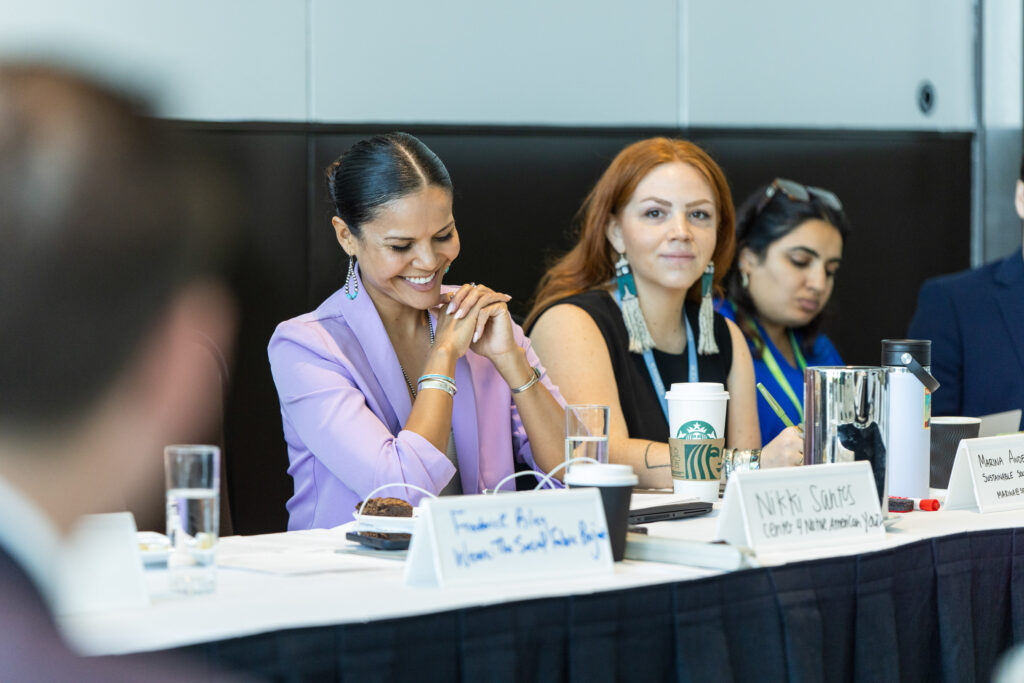 Key Takeaways and Action Items of the discussion are as follows:
Community Inclusion in Solution Making: Communities are often left out of the conversation. It is important to create an accessible climate movement, minimizing the jargon and communicating the real-life impact to individuals and families. Art and music can be tools to bridge information to communities.
Meeting Community Needs and Creating Spaces: We must recognize that individuals cannot think about climate change if they are hungry. Developing spaces where people can feel safe and connected, while also having their needs met can make all of the difference in getting them involved. Community gardens or youth-specific spaces for discussion can help bring people together while also engaging them in solution building.
Love is Trust. Operating at the Speed of Trust: Trusting our young people and communities is critical to leading impact centered work. From the Community Catalyst model to providing unrestricted funding and not boggling groups down with deliverables or restrictions, change can occur when we reimagine who is expert and recognize that the knowledge exists amongst those closest to the challenge.
Radical Collaboration: Coming together across sectors, ideologies, communities, and experiences while finding innovative action-oriented approaches is what will move the needle. Consider intergenerational power share, connecting with Indigenous communities and adopting their ethos, encouraging boards to bring in youth voices and ensuring that the conditions exist so that people can be as powerful in spaces as possible.
Solutions Exist, Young people have the answers, Indigenous people have the answers, communities have the answers. The resources, trust and space to do the work is what is needed.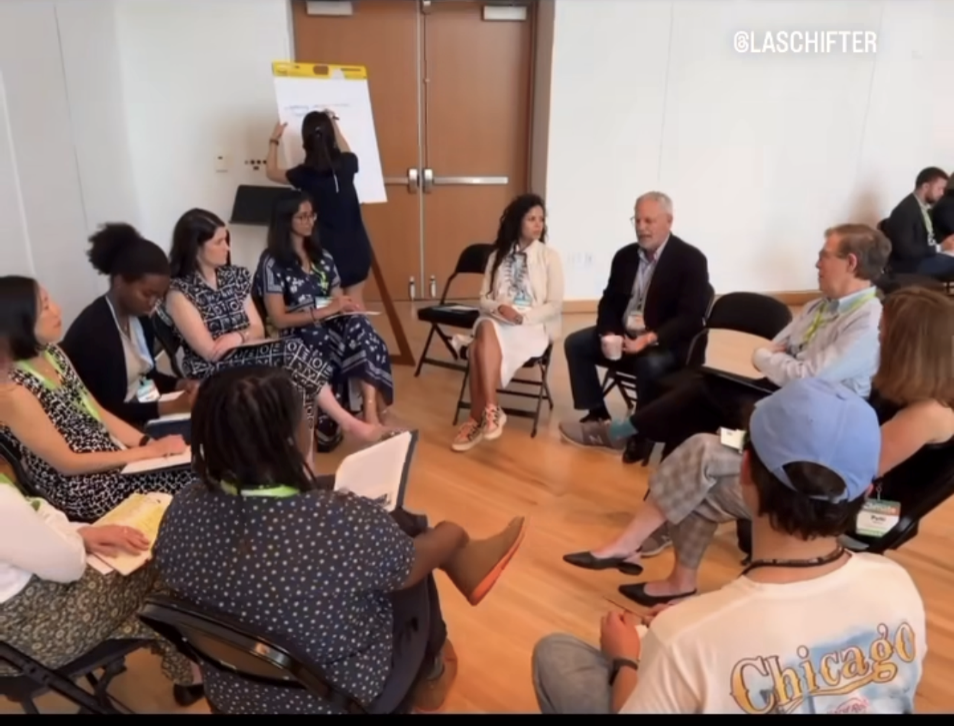 As part of the Aspen Institute's K-12 Climate Action, Nikki participated in the This is Planet Ed roundtable. The goal of the This Is Planet Ed roundtable at Aspen Ideas: Climate was to discuss next steps in unlocking the power of education to advance climate action, solutions, and environmental justice. The roundtable provided an overview of This Is Planet Ed's objectives for the year, highlight successes from our partners, and discuss opportunities to further collaborate on climate action across early years, K-12, higher education, children's media, and philanthropy.
CNAY is grateful to the Energy and Environment Program colleagues for providing intentional space for Indigenous voices and youth voices in addressing the climate crisis.