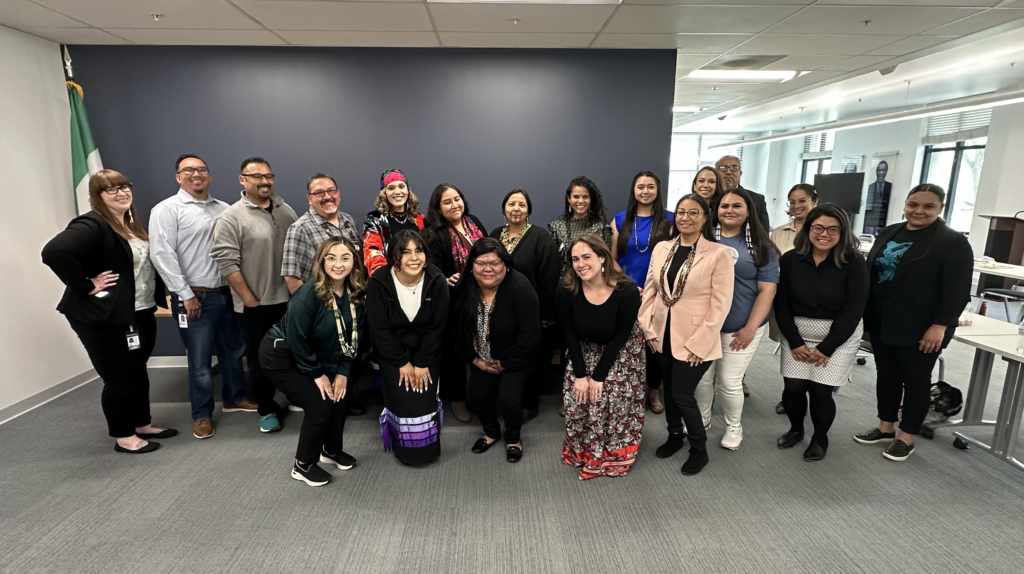 California Native Youth Collective (CNYC) Ambassadors Convene in Sacramento, California
On Friday, April 21st, a group of Native youth, nonprofit representatives, state leaders, and other participants from different parts of California traveled to Sacramento, CA, to attend the 2023 California Native Youth Collective (CNYC) retreat and community convening. The event was attended by the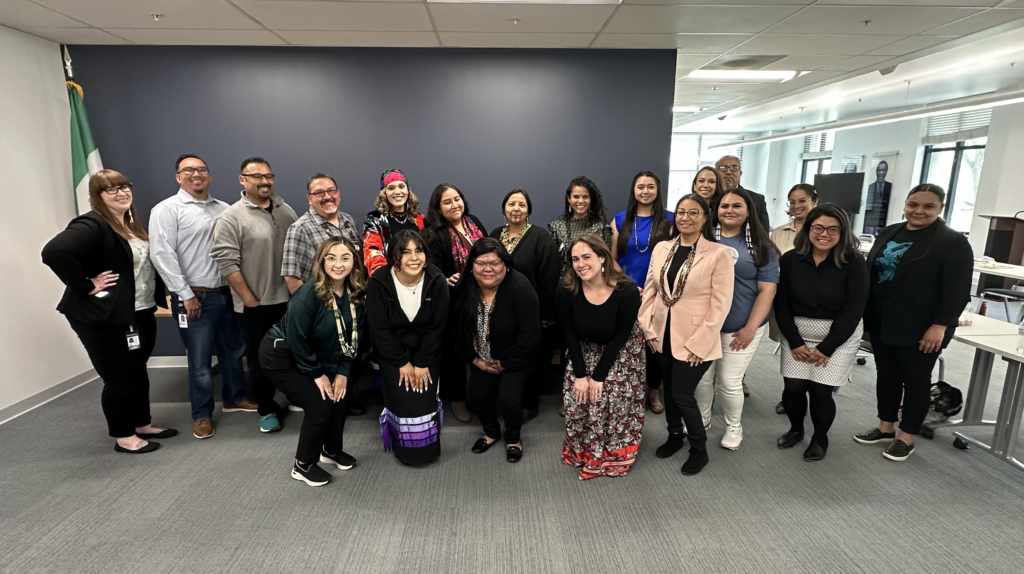 inaugural class of CNYC ambassadors, CNAY's Executive Director, Nikki Santos, graduate fellow, Will Wilkinson, and representatives from different Native nonprofits, tribes, and community partners across the state. Governor Newsom's Tribal Affairs Secretary and Deputy Tribal Affairs Secretary also attended the event, further emphasizing the event's significance.
The CNYC ambassadors represent a network of Native youth leaders eager to hone their leadership skills, amplify their voices, and advocate for their communities at local, state, and national levels. CNYC is an initiative under the Generation Indigenous Network (Gen-I), established by the Obama White House to improve Native youth's lives by prompting a national dialogue and promoting policies and programs that mobilize and cultivate the next generation of Native leaders.
The CNYC retreat's primary objective was to facilitate a roundtable discussion among the CNYC Ambassadors and community partners, focusing on data collected from California respondents who participated in CNAY's Center Us survey. This innovative survey, launched by the Center for Native American Youth, aimed to gather essential data informing a deeper understanding of Native American youth's strength, resilience, and priorities across the nation. By empowering Native youth to define their needs related to leadership, education, cultural resources, mental health, civic engagement, and more, the Center Us survey serves as a crucial vessel and mechanism for their voices to be heard. The retreat's roundtable discussion offered an unparalleled opportunity for these voices to take center stage, ensuring that Native youth perspectives continue to be uplifted and at the forefront of decisions affecting their lives.
Day 1
During the roundtable discussion at the CNYC Retreat, moderated by Nikki Santos, Native youth participants and partners delved into various topics, sharing their perspectives and experiences. The conversation provided valuable insights into the diverse needs and aspirations of California's Native American youth.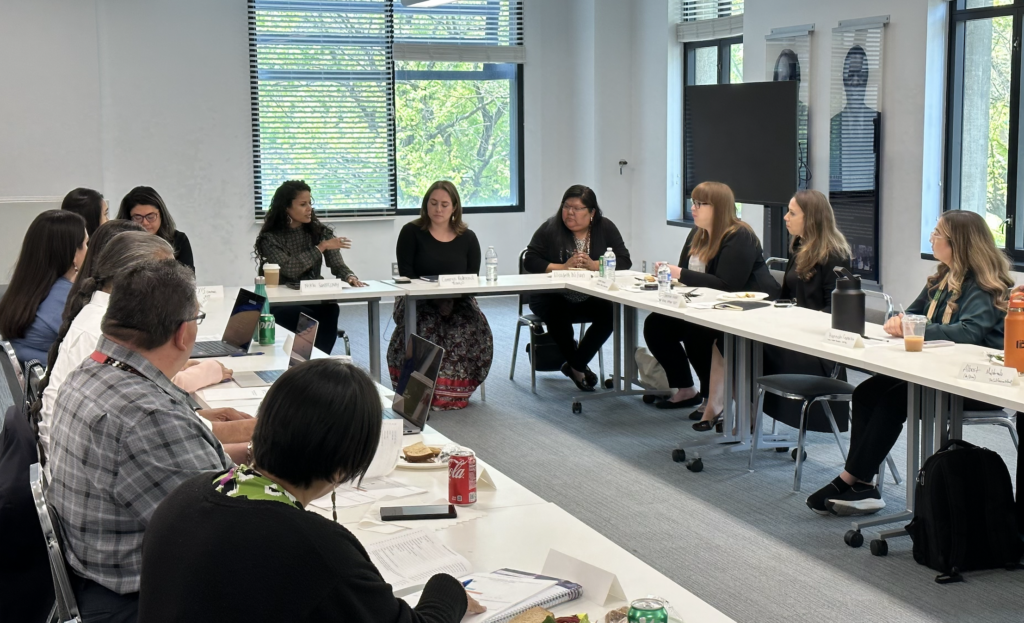 The importance of enhancing cultural education emerged as a key theme. CNYC Ambassadors Alejandra Gomez and Lillian Hall expressed the need for local leaders to work with Native American youth to further promote cultural education. Alejandra, who grew up in the foster care system, called for the improvement of mental health resources within communities. Lillian highlighted the need for more youth programs, especially in smaller rural California communities, to create inclusive spaces for Native youth.
Preserving tribal languages was another critical topic discussed by the participants. CNYC Ambassador Camryn Redman and others shared their experiences in learning their tribe's languages and acknowledged the role of elders and innovative methods in language preservation. During the roundtable discussion, one of the attendees highlighted how Silicon Valley developers had created a version of Monopoly that incorporated Native languages, making the process of learning the language both enjoyable and stimulating.
Incorporating culturally relevant education in school curriculums was also emphasized. Lillian and Camryn shared their personal experiences with inadequate representation of Native American history and culture in their education. They called for greater inclusion of tribal law, rights, and history in school courses. Community partners stressed the importance of working together and involving local Native presenters and cultural experts in the classroom.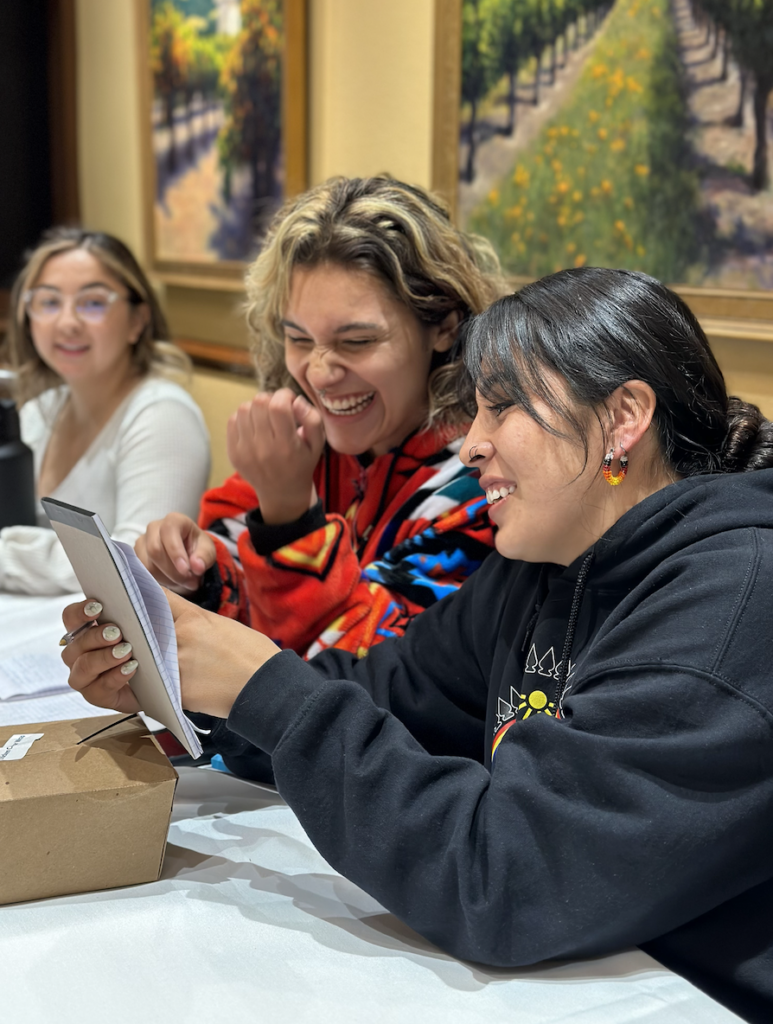 The discussion addressed the need for economic opportunities and workforce development programs for Native American youth. Camryn shared her experience with Native American Indian Involvement, a program that prepares Native youth for job interviews and provides guidance on professional attire.
The conversation also highlighted the need for programs for two-spirit and Native LGBTQIA+ youth. CYNC Ambassador Angie Diaz and others suggested creating more inclusive programs in academic and government spaces and educating staff on the experiences of two-spirit and LGBTQIA+ individuals. They emphasized the importance of outreach and inclusiveness in program development.
Promoting sports and physical wellness activities was another area of focus. Several CYNC Ambassadors, including Hannah Corbett shared their experiences in sports and the benefits of physical activity in their lives. They called for greater accessibility to sports facilities, funding for sportswear, and the removal of barriers for Native youth to participate in physical activities.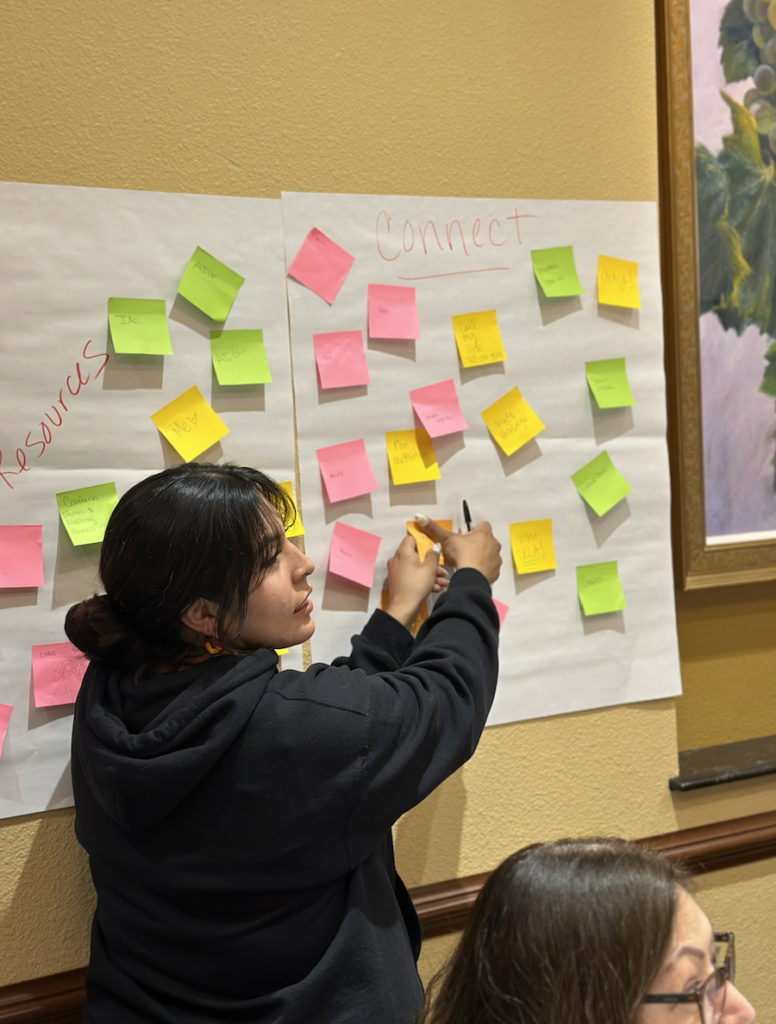 Lastly, the discussion touched upon the need for culturally informed healthcare providers in Native American communities. Hannah suggested strategies like cultural competency training in academia and the creation of pathway programs to encourage Native youth to enter the medical field.
The roundtable discussion at the CNYC Retreat provided a platform for Native youth and partners to share their unique perspectives and experiences. Their insights underscore the importance of local leaders working closely with Native American youth to develop and implement initiatives that address their diverse needs, fostering a more inclusive community for today's Native youth.
Day 2
On the final day of the retreat, the CNYC Ambassadors engaged in self-reflection sessions guided by Jeri Brunoe and Will Wilkinson. The day was devoted to introspection and exploring their personal strengths, exceptional abilities, opportunities for growth, and questions that they had for their future selves as they continued on their leadership journeys.
In the morning session led by Will Wilkinson, the participants were encouraged to reflect on the unique medicine they carry within themselves. This concept refers to the distinct qualities, strengths, and gifts that each person possesses as a result of their ancestral heritage and personal experiences. By focusing on these exceptional traits, the youth could gain a deeper understanding of their own potential and the ways in which they can contribute to their communities.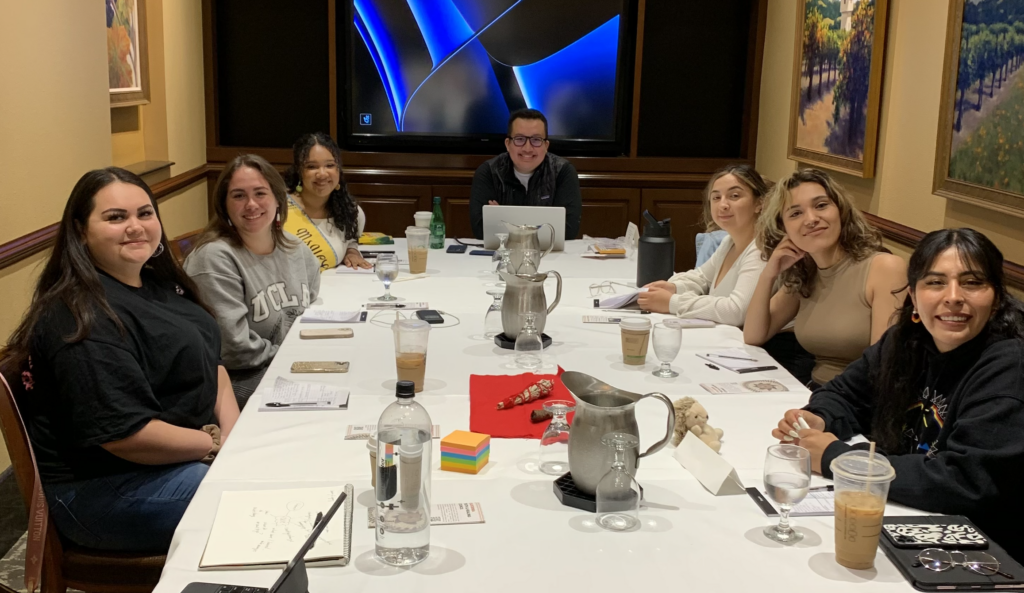 During the discussion, the ambassadors shared some of the strengths they inherited from their ancestors. Lillian, for example, expressed her belief in the power of resilience, saying, "Throw me to the wolves and I'll return leading the pack." The participants recognized the importance of staying grounded, healing through ceremony, and adapting to different environments. They also emphasized the value of showing up for others and the courage to overcome obstacles.
The conversation then shifted to the individual superpowers the ambassadors possessed. Some mentioned their strong belief in themselves and their ability to empower others, while others talked about their empathetic nature and understanding of different perspectives. Other superpowers included bravery, leadership, giving advice, and navigating uncomfortable situations. One participant shared the significance of their tattoos, which told their story of resilience and knowledge while keeping them grounded.
In addition to discussing their strengths, the Ambassadors also reflected on the areas in which they could grow and mature. They shared personal challenges, such as developing confidence, speaking up in front of others, improving public speaking skills, and asking questions without fear. The youth acknowledged the importance of not overthinking when speaking in large groups, maintaining a calm demeanor in stressful situations, and finding balance between extracurricular activities and self-care. By the end of the session, the ambassadors asked themselves questions that they would like to answer in the future, as they continue on their leadership journeys.
Jeri then led two presentations, 'Leaving a Legacy' and 'Belonging, Being A Part of the Sacred Circle.' In the first presentation, the Ambassadors examined the responsibilities of educated people in their communities. Drawing from a quote by Vine Deloria Jr., "Education is not merely the acquisition of facts but the preparation of the mind to receive wisdom," they discussed how educated individuals must bring wisdom back into the community and make it accessible to others. This session focused on understanding one's work style and behavior, redirecting actions, and emphasizing the importance of teamwork, cooperation, and motivation in achieving collective goals.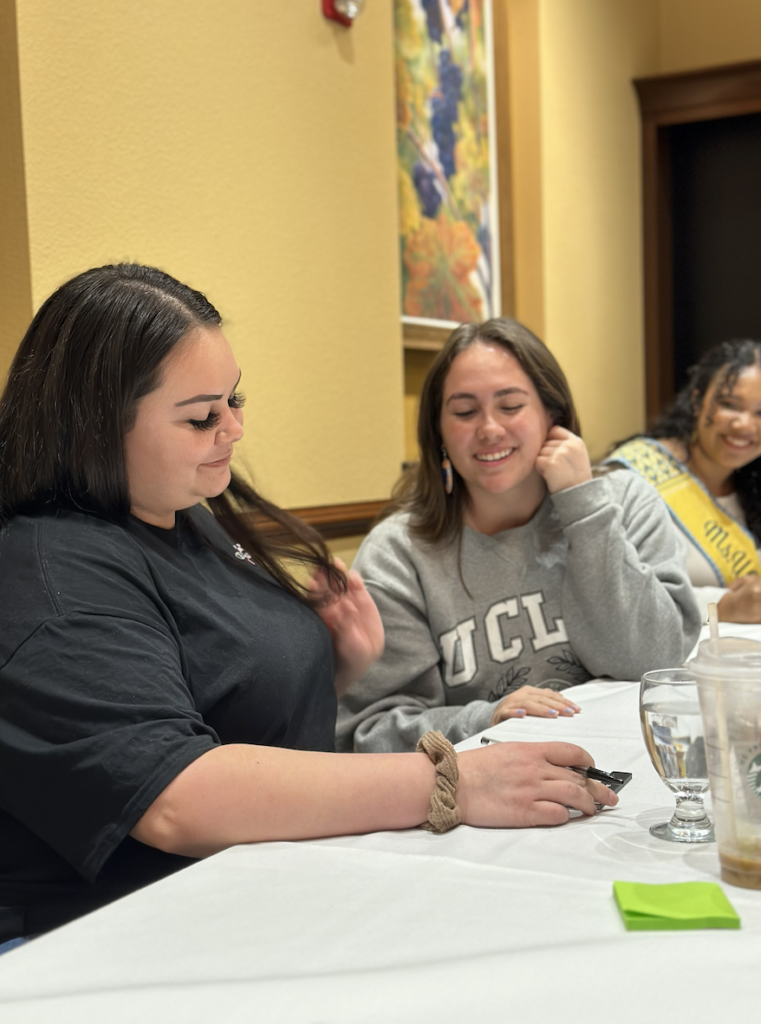 In the second presentation, the Ambassadors explored the concept of belonging and being part of the sacred circle. They reflected on a quote from Oren Lyons, "When you sit in a circle, you can see everyone else. You can see that everyone is important." This quote highlighted the importance of cultural traditions like singing, dancing, storytelling, and listening. The discussion then turned to the meaning of sovereignty for American Indians, recognizing that diversity within tribes extends beyond race or ethnicity. The session touched on the historical trauma that tribes have faced and the resilience, healing, and ceremony that have enabled them to persevere.
Overall, the final day of the retreat provided a valuable opportunity for the CNYC Ambassadors to engage in self-discovery, connect with their heritage, and learn from one another. Through these discussions and presentations, they were able to reflect on their strengths, growth opportunities, and the responsibilities that come with education and leadership.
Conclusion
The CNYC Sacramento retreat served as an invaluable platform for the CNYC Ambassadors to engage in self-discovery, connect with their heritage, and learn from one another. Through roundtable discussions,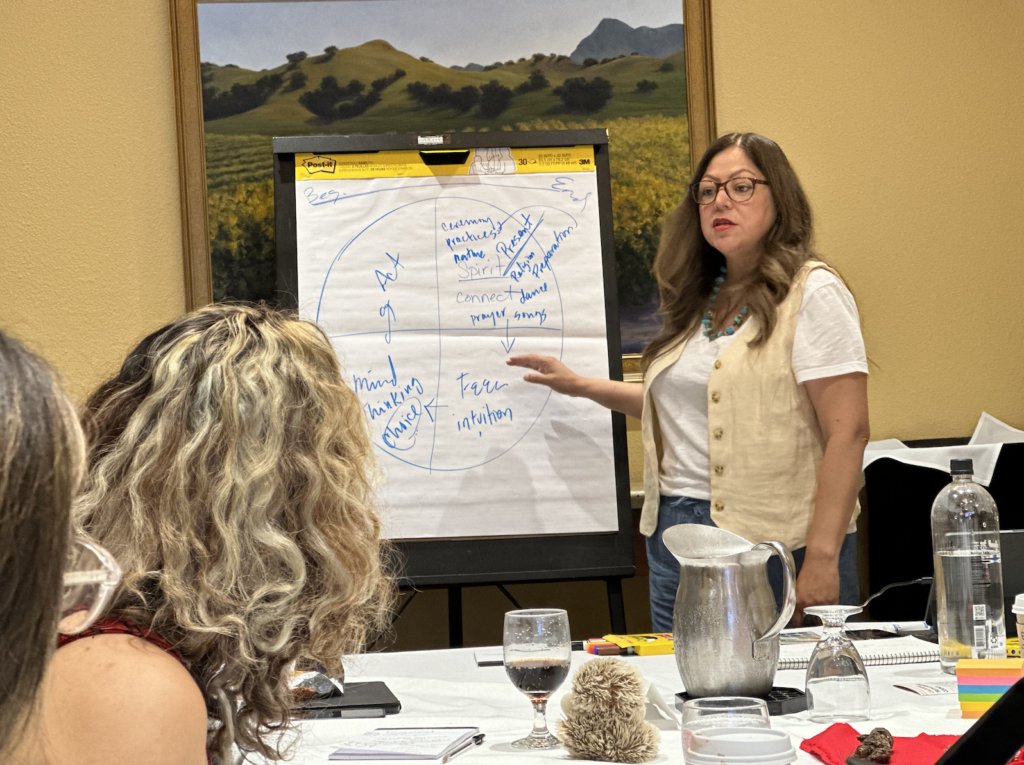 self-reflection sessions, and presentations, they delved into the diverse needs and aspirations of Native American youth in California, reinforcing the importance of uplifting and empowering their voices. As these young leaders continue to advocate for their communities and foster positive change, the retreat stands as a powerful testament to the profound impact that can be achieved by championing Native youth voices and leadership.