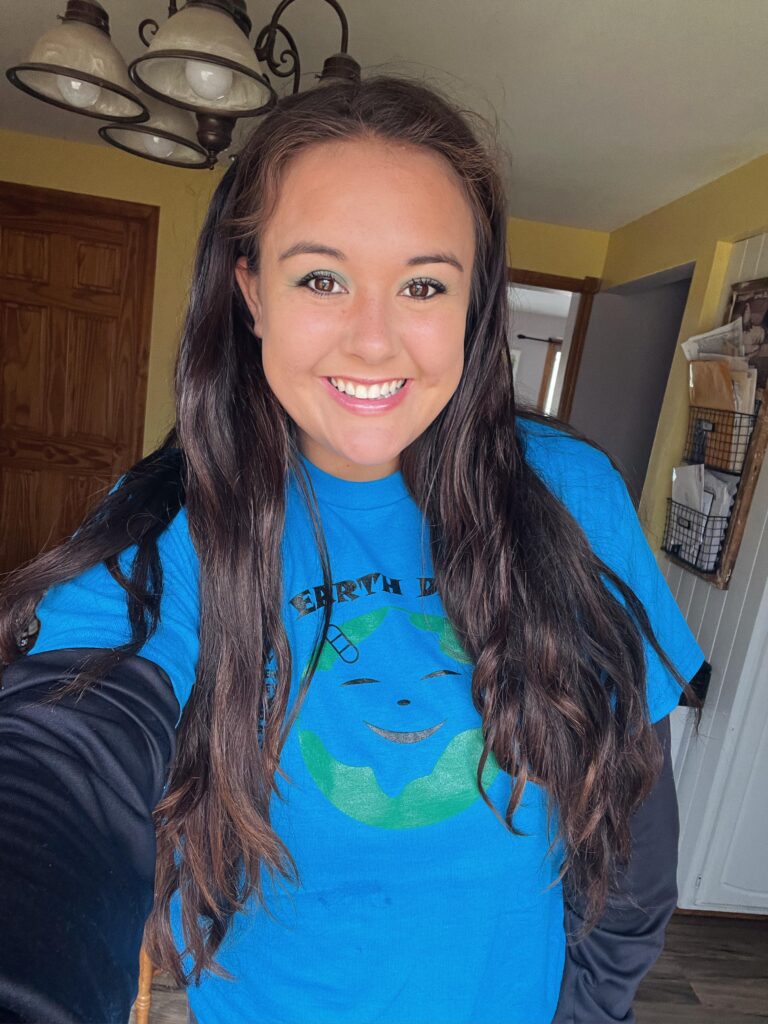 Trash Pick Up Day organized by Brave Heart Fellow
Boozhoo! Amber Manitowabi-Huebner is my name. I am a citizen of the Wiikwemikoong First Nation. I am a Master's Degree candidate studying Population Health Sciences at the University of Alabama. I was fortunate to be chosen as a Brave Heart fellowship recipient, and this blog displays my journey and experience in implementing a community project. I organized a Trash Pickup Day with the Sault Tribe of Chippewa Indian Culture Club for youth ages K-5th grade for my community project.
Phase 1
I went into the time slot that was meant for kids on Wednesday after school for this phase. I talked to the kids about the significance of respecting our environment and how it ties to the Seven Grandfather Teachings. I asked the students, "How do you think this particular 7 grandfather (love, respect, etc.)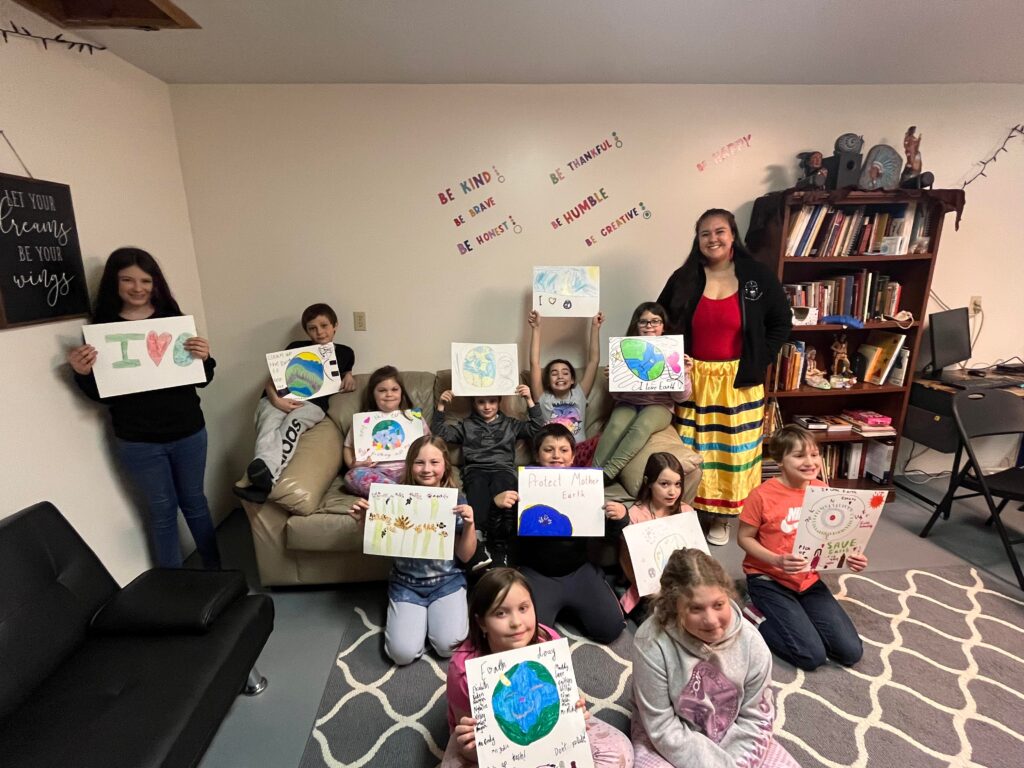 teaching relates to the environment?" The eagle is the symbol of love. Love is at the heart of all teachings. It is the most important and focuses on inner peace, life balance, acceptance of all things, and gratitude to the creator. The environmental impact would be the eagle can fly highest and closest to the creator and has the sight to see all the ways of being from great distances. The kids suggested we should all love the planet and show our appreciation for the land, in another aspect we should "hug a tree." Following my instruction, I had the students create a poster that would serve as inspiration for a T-shirt. Following the teaching session, I went to Yooper Shirts in Marquette and chose the t-shirts color and design inspired by the children.
Phase 2
On April 26th, we went to a nearby park and spent approximately an hour picking up trash. We did introductions, prayers, and smudging before picking up trash. We thanked the creator for this time, space, and energy to meet today as a community and demonstrate our love and appreciation for the land.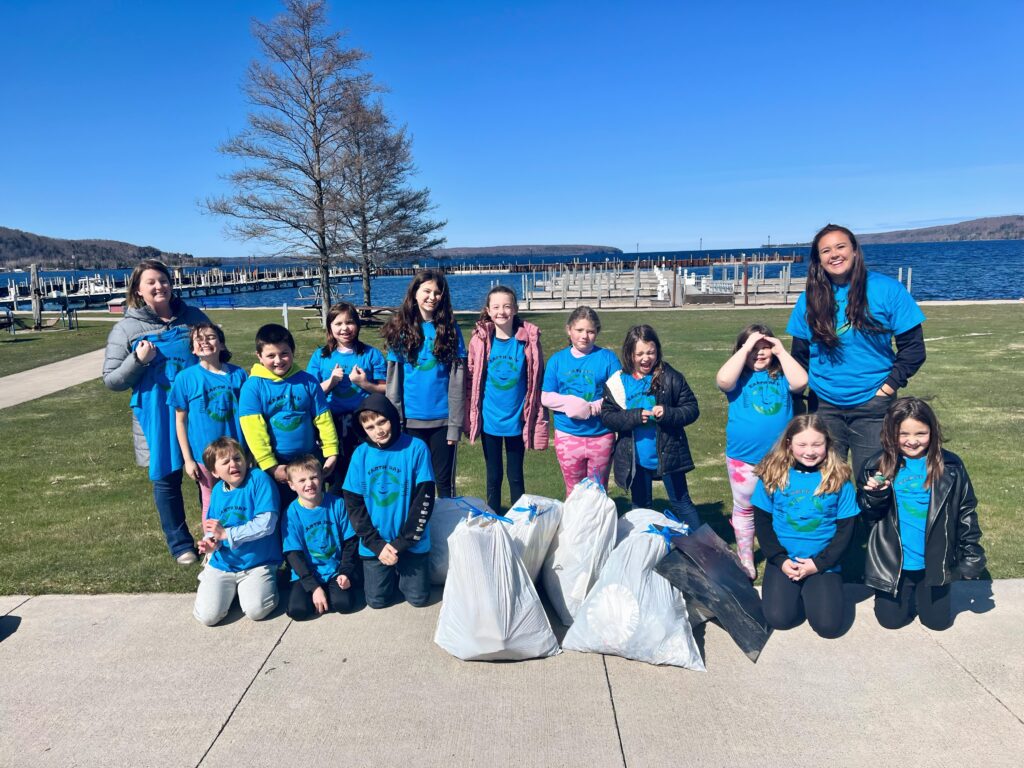 The event was held in the Upper Peninsula of Michigan, and if you're familiar with the weather up here, you know that one day it may be 80 degrees and sunny, and the next it can be 30 degrees and snowing. We had to push the event back a week, but it turned out to be a fantastic day. It was chilly, but still beautiful.
Phase 3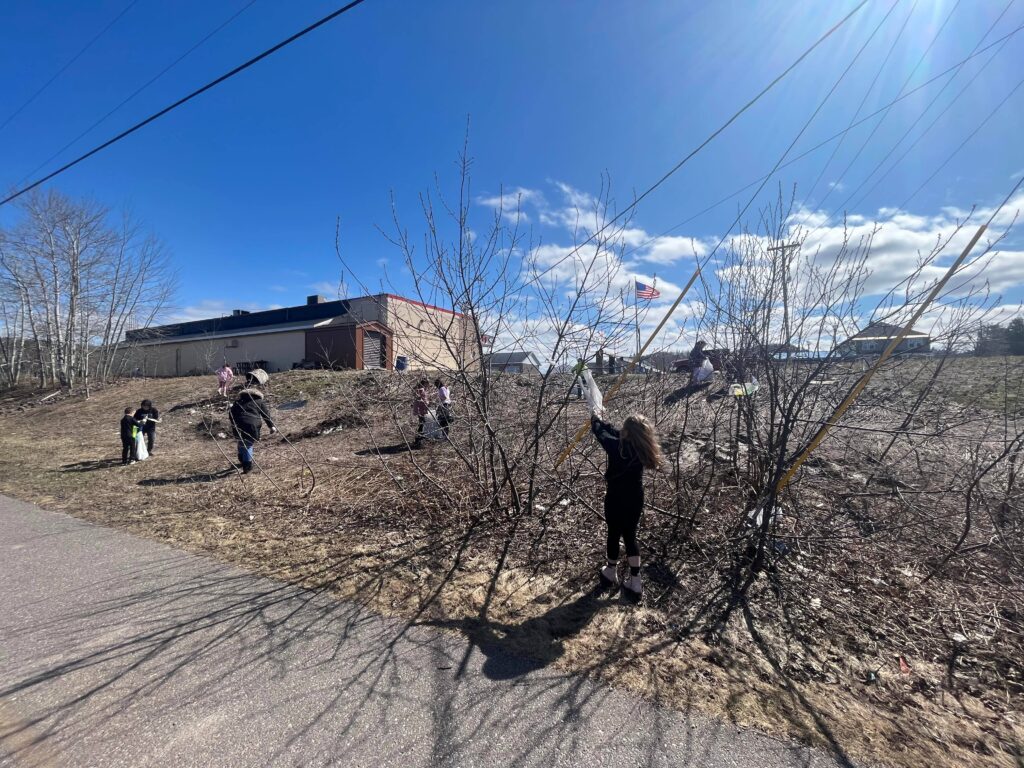 This phase included my reflection and follow-ups where I wrote this blog and presented my community project. This was one of my first attempts into leading a community project on my own. In undergrad, I learnt that organizing an event like a trash pickup day takes a lot of time, patience, organization, and coordination. I made mistakes, and it wasn't perfect, but the most important thing was that we helped clean up the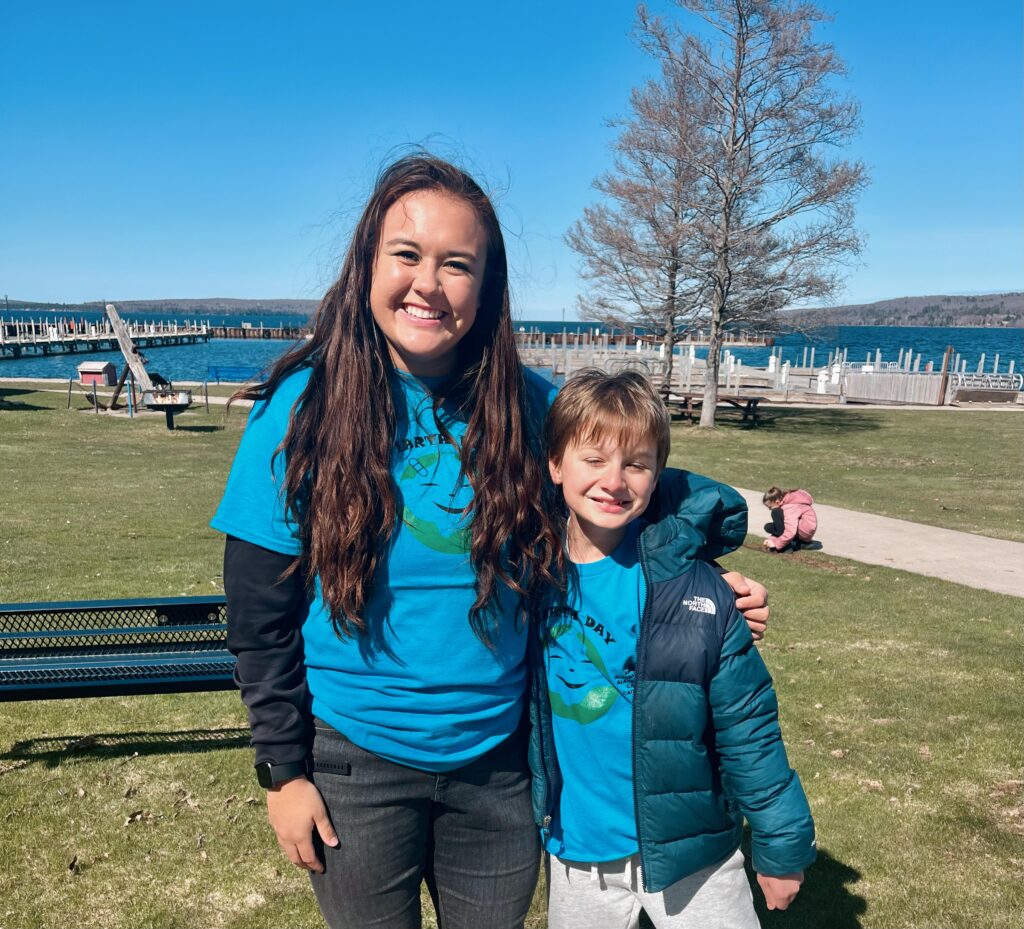 neighborhood park, and the kids felt like they were making a difference. There were a few things I overlooked, such as the fact that there was a public restroom that had not yet been opened. The students had to walk to the gas station with teacher assistance. In the future, I'd like to arrange a larger community garbage pick-up day. I am also in the process of creating a handout for the kids and answering questions such as, what was your favorite experience or moment of the Trash Pickup Event? Do you feel like you made a difference? Is this something you would like too again?
Miigwech!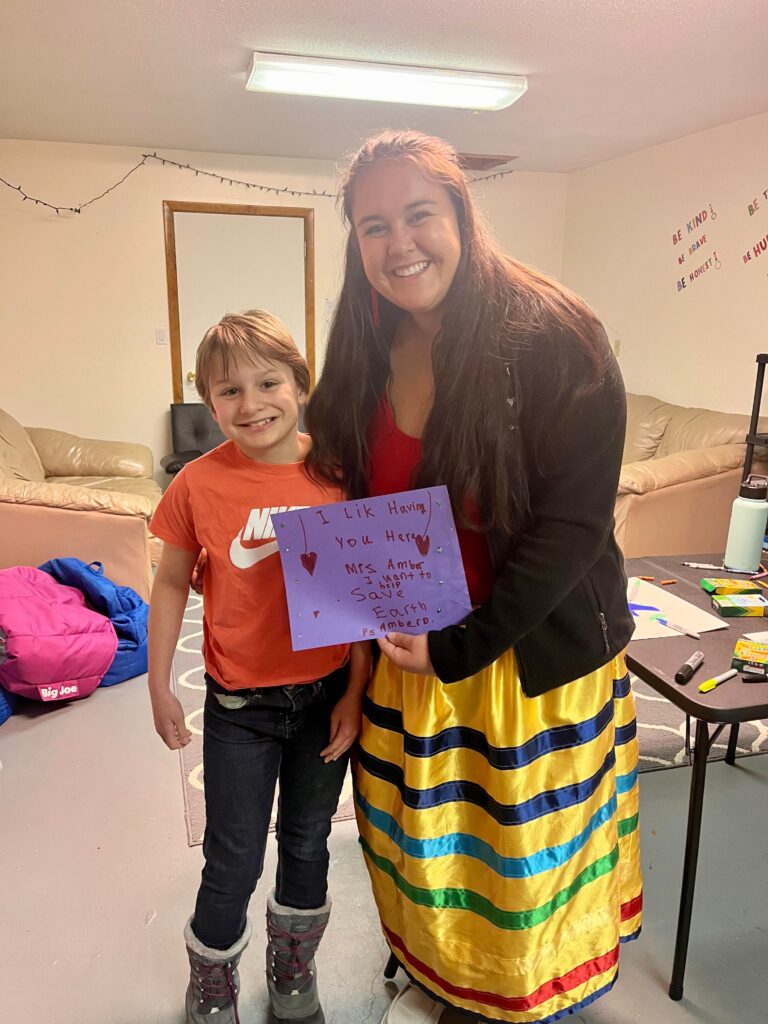 Amber Manitowabi-Huebner is Anishnaabe (Ojibway) from Marquette, MI. She is Bear Clan and an enrolled citizen of Wiikwemkoong First Nation, an Unceded Indigenous reserve in Ontario, Canada. She was adopted at birth, growing up in a non-native family. Despite facing adversity as a native child in the foster care system, Amber graduated from Northern Michigan University in 2021 with a degree in Community Health Education on a basketball scholarship. She is passionate about serving Native Tribes and helping tribal members live healthier, more fulfilled lives, who unfortunately, have the poorest health in the United States. Amber has worked for the Sault Tribe of Chippewa Indians as a Community Health Educator but took time off to attend the Wizipan Program in South Dakota to get her certificate in Leadership and Sustainability. Currently, she is attending the University of Alabama online pursuing a degree in Population Health Sciences. Her interests include Obesity, Tobacco Use, Mental Health, Alcohol and Drug Abuse, and Sexual Health.