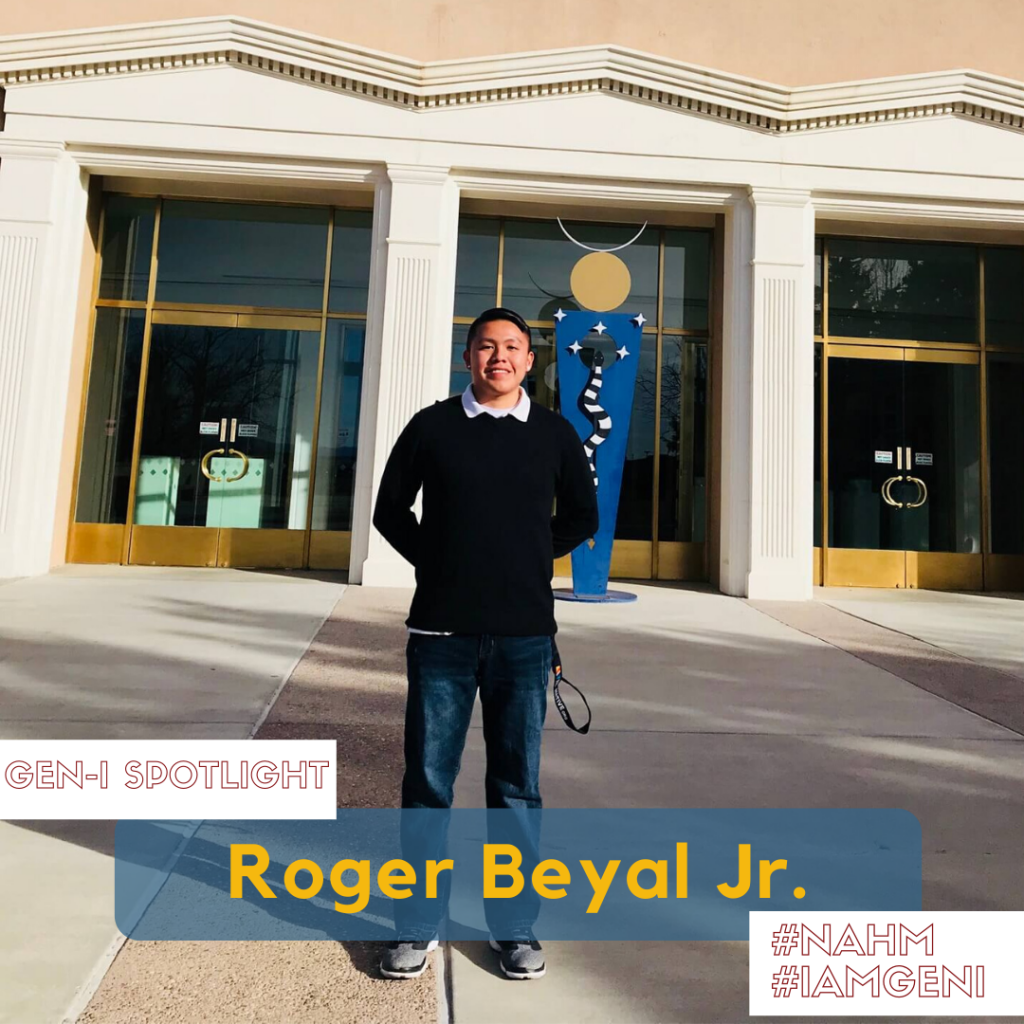 Generation Indigenous Spotlight: Roger Beyal Jr.
As part of the Generation Indigenous Initiative, the Center for Native American Youth works to provide a platform to uplift and empower Native youth voices. We continue our celebration of Native American Heritage Month, with the Gen-I Spotlight series to share about the amazing youth from the Gen-I Network. Youth were asked to answer a few questions about why the think Native American Heritage Month is important and how they celebrate, as well as how they first got involved with CNAY. This week read and learn more about Roger Beyal Jr.
Name/Tribe: Roger Beyal Jr, Diné
About: Ya'at'ééh My name is Roger Beyal Jr and my clans are Tódich'ii'nii born for Kinłichii'nii, my maternal grandparents are Naaneesht'ezhi tachii'nii and my paternal grandparents are Ma'ii deeshgiizhinii. I'm currently in my third year at Northern Arizona University and my major is Criminal Justice with a minor in political science. I enjoy creating positive change and inspiring the youth within my community to learn their language and culture because it is how we identify as native people. My interests include learning my culture and teachings, also I enjoy attending pow wows and gourd dances with my family. My hobbies are running, drawing, painting, and beading.
Q: What does being involved with Generation Indigenous mean to you?
A: Being involved with Generation Indigenous means having my voice heard and the opportunity to inspire other native youth to become leaders in their communities and begin to create positive change.
Q: Why is it important to celebrate Native American heritage Month?
A: It is important to celebrate Native American Heritage Month because invisibility is a big issue in our current society and Native American Heritage Months gives us as native people a way to break through that invisibility and show the vast diversity of all 500+ tribes. To show that we are still here and change the narrative that is centered around indigenous peoples.
Q: How do you celebrate Native American Heritage Month?
A: I celebrate Native American Heritage Month by sharing my culture with others who are interested in learning, attending pow wows and gourd dances with my family, and showing my pride in being a member of the Diné Nation
Roger's advice to Native youth:
Have a great amount of persistence and dedication to create positive change because working hard will pay off and taking advantage of every opportunity that is presented to you. Also, break out of your comfort zone and try something new because that will enable you to make new connections with others and before you know it, you will have lifelong friends across different tribal nations. Things may not be easy in the beginning, but it will be worth it in the end and if I can do it, so can you.