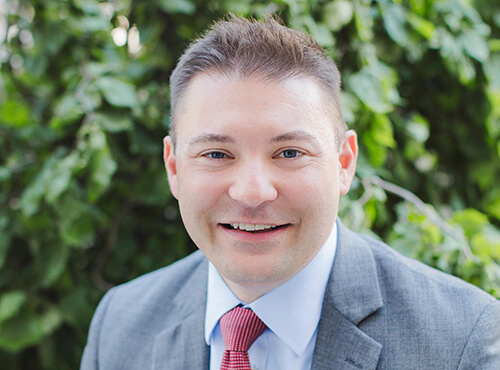 Helping Native Youth Find Their Voice to Help Shape the Future
From ACT Center for Equity In Learning – Click here to read on their website.
November 21, 2019 – By: Erik Stegman, Carry the Kettle First Nation (Nakoda), executive director, Center for Native American Youth, Aspen Institute
During the month of November we recognize Native American Heritage Month by introducing you to a group of innovators and leaders who move us forward on a path to a better, more inclusive, and more just future. We hope you enjoy learning about their programs built to help Native students thrive in college and beyond.
Native Americans are one of the youngest and fastest growing populations in the United States. Young leaders from tribal communities across the country are also starting movements, building coalitions, and organizing in their communities in extraordinary ways to rebuild their culture and language, and help their people heal from generations of trauma. The Center for Native American Youth (CNAY) at the Aspen Institute serves as a national leadership development and advocacy network for Native youth leaders. We provide as many platforms as possible at policy tables, with our organizational partners, and with the media so that Native youth can speak in their own voice about the issues that matter to them—and advocate for the culturally-grounded solutions they know will make a difference.
We were founded by former U.S. Senator Byron Dorgan from North Dakota. After retiring from the Senate, he used $1 million of his leftover campaign funds to seed our center at the Aspen Institute. He did this because he was moved by the voices of Native youth through his entire career in Congress, especially when he served as chairman of the Indian Affairs Committee in the Senate. There, he held some of the first hearings on major issues impacting Native youth like the suicide epidemic that plagues so many of our communities. To this day, we still have a special focus on the issue of suicide prevention.
Since our founding, the Native youth leaders who have come through our leadership programs are in the driver's seat of shaping our organization and its work. The goal of our leadership programs is to develop the skills of our young leaders while building them into a peer-to-peer network of support across the country. This helps them deepen the impact of the work they're doing in their own communities. Each year, we honor five inspiring young Native leaders for the initiative they're undertaking to create positive change in their communities through our cornerstone Champions for Change program. We fly them out to our offices in Washington, D.C. for a week of leadership training, advocacy, and action with tribal leaders, their elected officials, and the media. After their honoring week, they become our core ambassadors for our work each year, hitting the road with CNAY staff to speak at conferences, support our community technical assistance work, and serve on our Youth Advisory Board.
To support our national network of young leaders in their efforts to advocate on the wide range of issues, we also develop research and policy tools. Just this month, we released our 2019 State of Native Youth report, our annual snapshot of everything we're learning from youth leaders and their movements across the country. In the report, we lift up the voice of youth leaders and the programs making a difference in their lives. And, we break down the policy priorities that matter most in their movements for change. Throughout the report, we also feature contributors to our annual Creative Native art competition.
The classroom is one of the most important venues for Native youth to develop their leadership skills. As youth-serving adults in their lives, it's important to embrace and celebrate the cultural strength they bring to school every day. If you're looking for resources to support Native youth, or want to join our large community of professionals and other stakeholders who support them, please reach out to our team and explore the resources on our website. It's an honor to do this work because each one of these young people we work with shows that they're drawing strength from their ancestors—and building a bright future for tribal communities across the country.
Erik Stegman, Carry the Kettle First Nation (Nakoda), is Executive Director of the Center for Native American Youth at the Aspen Institute. He's a committed advocate for indigenous people, tribal nations, and their sovereign rights. He's served in positions at the National Congress of American Indians, the U.S. Senate Committee on Indian Affairs, and the U.S. Department of Education in the Obama administration. He holds a J.D. from UCLA School of Law and an M.A. from UCLA Graduate Division.