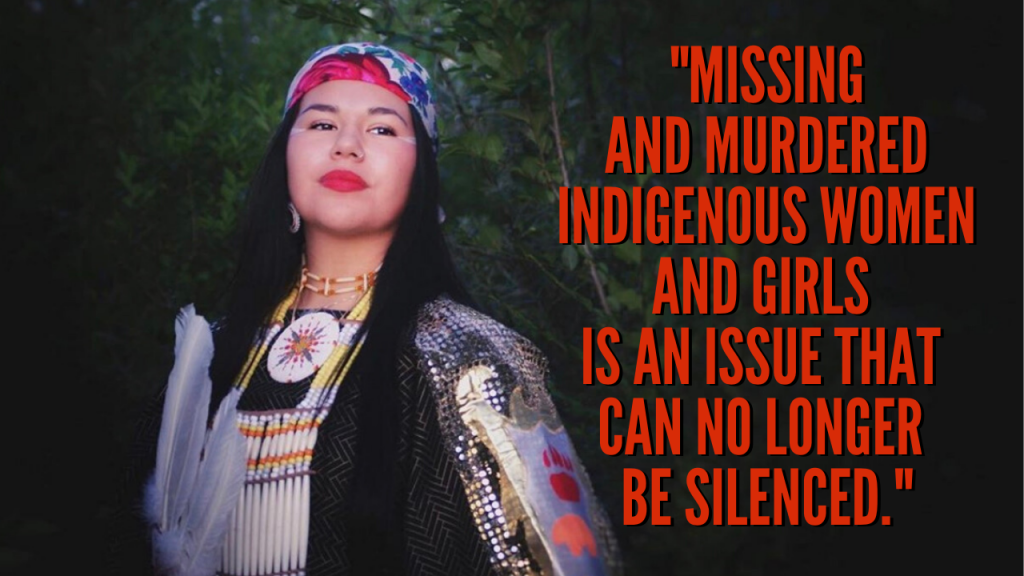 "I wrote the proclamation thinking of my little sisters"
By: Christie Wildcat, Northern Arapaho, CNAY Youth Advisory Board Member & 2016 Champion For Change
Missing and murdered Indigenous women and girls (MMIWG) is an issue that can no longer be silenced. Former Champion for Change, Christie Wildcat created a proclamation of MMIWG and presented it to Wyoming Governor Mark Gordon.
"I have three little sisters and it is scary to think about how many young women and girls my sisters age are going missing or end up murdered, especially when it has happened to so many of our friends' families," said Christie Wildcat, Northern Arapaho Tribe, CNAY Youth Advisory Board Member and former Champion for Change.
"I want to be able to make a safer environment for my younger sisters and all the younger generations of girls coming up, which is why I started my work with missing and murdered Indigenous women and girls. Finally, I wrote the proclamation thinking of my little sisters."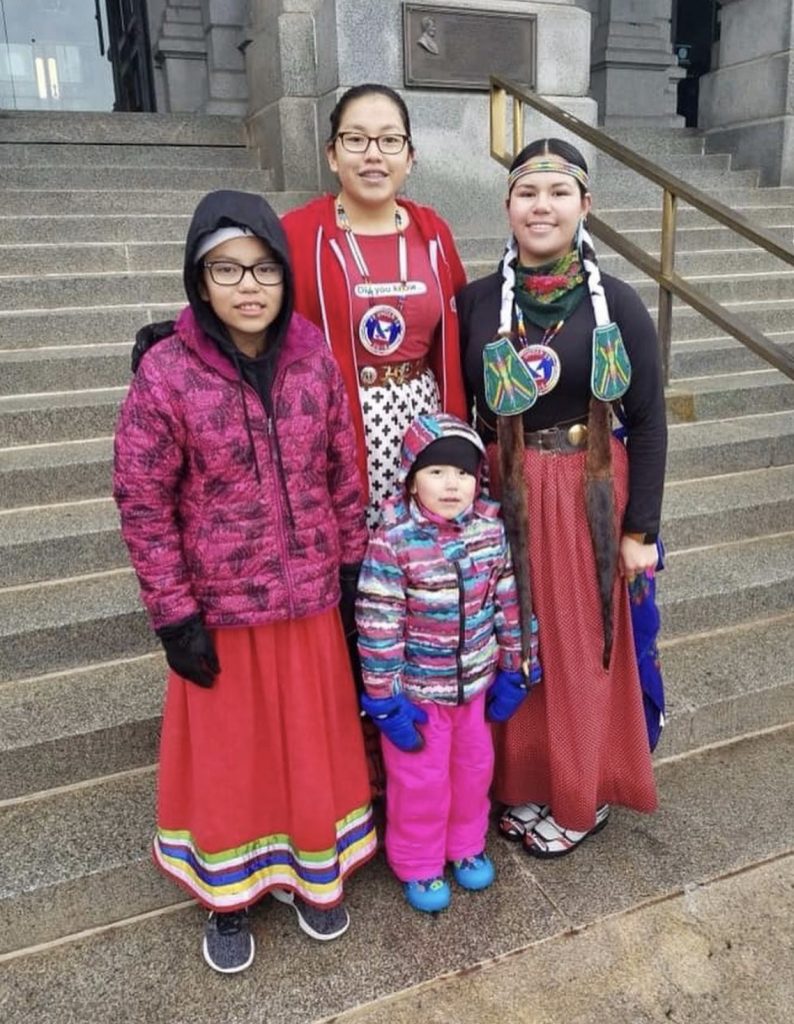 In the fall of 2018, my colleague Taryn Jim and I decided we had to jump into action. With the guidance of our Northern Arapaho language teacher Robyn Lopez, we drafted a proclamation of Missing and Murdered Indigenous Women and Girls and submitted it for consideration to the governor of Wyoming. Our intent was to raise awareness and create resources to help fight what has been somewhat of a silent battle. Our efforts were meet with warm reception by the Governor who supportively singed the proclamation in front of an audience at an event that we organized to continue our goal of broadening awareness. The signing drew over 100 attendees from across Wyoming, and from it was born a call to action which turned into a task force.
The task force was comprised of a multitude of leaders from a range of organizations including state legislators, tribal leaders, community members, police departments and the Bureau of Indian Affairs to name a few. The goal of the group was to derive recommendations and reports to submit to the state. The recommendations offered were intended to help develop concrete next steps on a plan of action to address this urgent issue.
State legislators Andy Clifford and Affie Ellis became aware of the tasks force's work, which moved them to draft a bill to ensure that the efforts of the task force were long standing (and that progress didn't end after the task force recommendations were offered). The bill proposal (Senate File 8) allows for coordination of efforts between agencies and organizations to work towards solving the issue of missing and murdered Indigenous women through data collection and alert systems. It was signed into law by Governor Mark Gordon March 9th, 2020.
Senate File 8 is a step in the right direction in the efforts of stopping the disappearance and murdered of Indigenous people. It's amazing to see that our proclamation started as something small but gained so much momentum that it became a bill that was then turned into a law. This work shows our community the power we have, and it is an example that others can follow.
It was an honor to witness the signing of the bill and to speak at the event. I shared my thoughts about the legislation and thanked the lawmakers for listening to our declaration. For allowing the proclamation to be a light for a torch that will help lead us on the path of much needed change.
Christie Wildcat is an enrolled Northern Arapaho. From the Wind River Reservation that is located in central Wyoming, but is currently in Laramie, Wyoming. Where she is studying at the University of Wyoming as a senior. She is a triple-major in Native American studies. Political Science and Anthropology. She also is a 2016 CNAY Champion for Change and currently serves as the secretary for the executive youth advisory board for Center for Native American Youth.