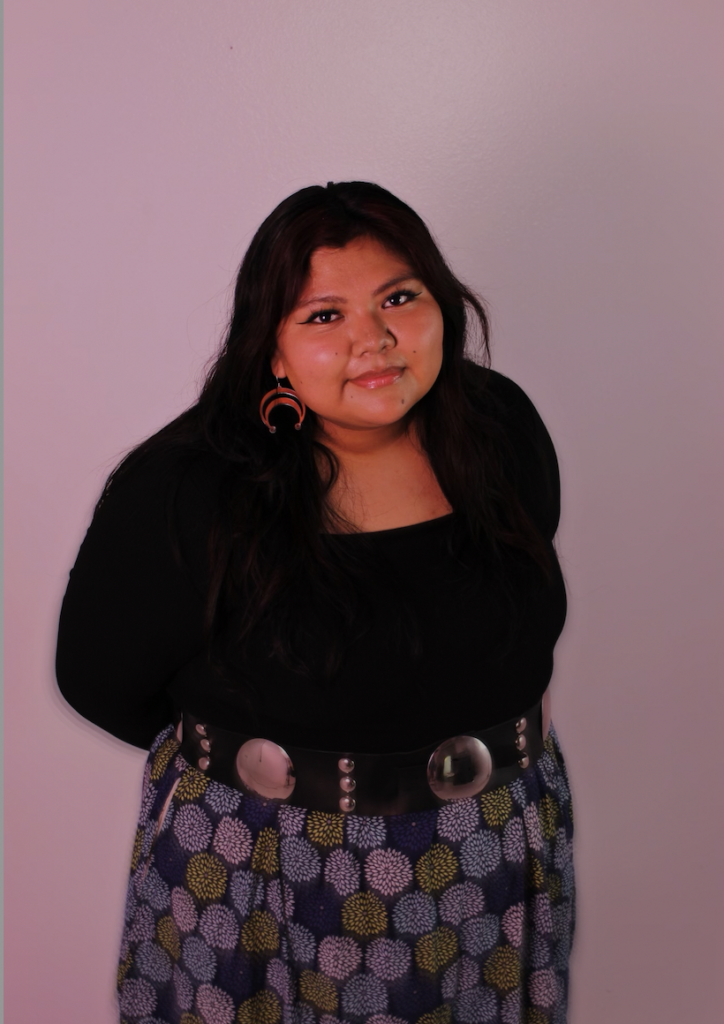 Spotlight on Young Native Poet, Sareya Taylor
Sareya Taylor (White Mountain Apache/Diné) was the inaugural Youth Poet Laureate of Phoenix. She is also a member of the International Indigenous Youth Council and an honorary UNITY 25 Under 25 youth leader. In this interview, she discusses the joys of writing, identity and poetics, and her dream project for Apache youth.
Tell us a bit about yourself and your intro to writing!
I'm a 20-year-old White Mountain Apache and Navajo student and I attend the Institute of American Indian Arts. I liked to write when I was in elementary school but didn't know it was necessarily poetry. I thought poetry was either really depressing or about love and sunshine but it had to be written by dead white guys.
What was your reaction when you were named the inaugural Youth Poet Laureate of Phoenix?
I was in youth council and my advisor had emailed me the application… I was so shocked when I got an email I was a finalist– literally ran around my house and woke up my siblings to tell them. I was literally mind blown when I was announced… [as] Poet Laureate.
What do you feel like was the biggest obstacle you had to overcome in your writing journey? How did you face or overcome it?
I had a lack of confidence in my identity as an Indigenous writer. I would often ask if what I was writing was valid or relatable to other Indigenous people. I overcame that insecurity by realizing that experiences vary throughout each person and there will always be a commonality that lies between the lines. I have learned to accept that as long as you are genuine and honest in your writing, that will always be valid regardless of the opinions of others.
Who are your biggest inspirations as a writer/artist?
My biggest inspiration, as well as support, has been my family. They have provided encouragement in times of doubt and read my writings whenever I ask. In a writing sense, my inspirations vary from coast to coast. Some include Taté Walker, Manny Loley, Kendrick Lamar, Sherwin Bitsui, and my grandma Arlita Walker. There are many more but it would take a few hundred-page books to name them all.
What's your dream project?
I would love to make an anthology of ecological poems written by folks who are White Mountain Apache, maybe an anthology comprising youth works from all Apache nations. I want to do a writing conference in Whiteriver and bring writers in from all over.
What is your message to other aspiring Indigenous youth artists and writers?
Harris Burnette, an Apache medicine man, told me, " winners never quit and quitters never win". Winning for me does not mean publishing, winning awards, or making tons of money. Winning to me looks like writing about matcha lattes, my grandma's hands, or just auntie laughing with my friends. Find out what 'winning" looks like for you and strive for it as much as you can. We (other artists and writers) are excited and cherry guy to see/hear your works.
By Kinsale Drake
Kinsale (Diné) is a 23-year-old poet/editor/playwright whose work has appeared or is forthcoming in Poetry, Best New Poets, Poets.org, Poetry Northwest, Black Warrior Review, Teen Vogue, MTV, NYLON, TIME, NPR, and elsewhere. She teaches mental health and storytelling programming for Native youth and is the founder of Changing Wxman Collective & NDN Girls Book Club. She recently graduated from Yale University in Fall 2022.