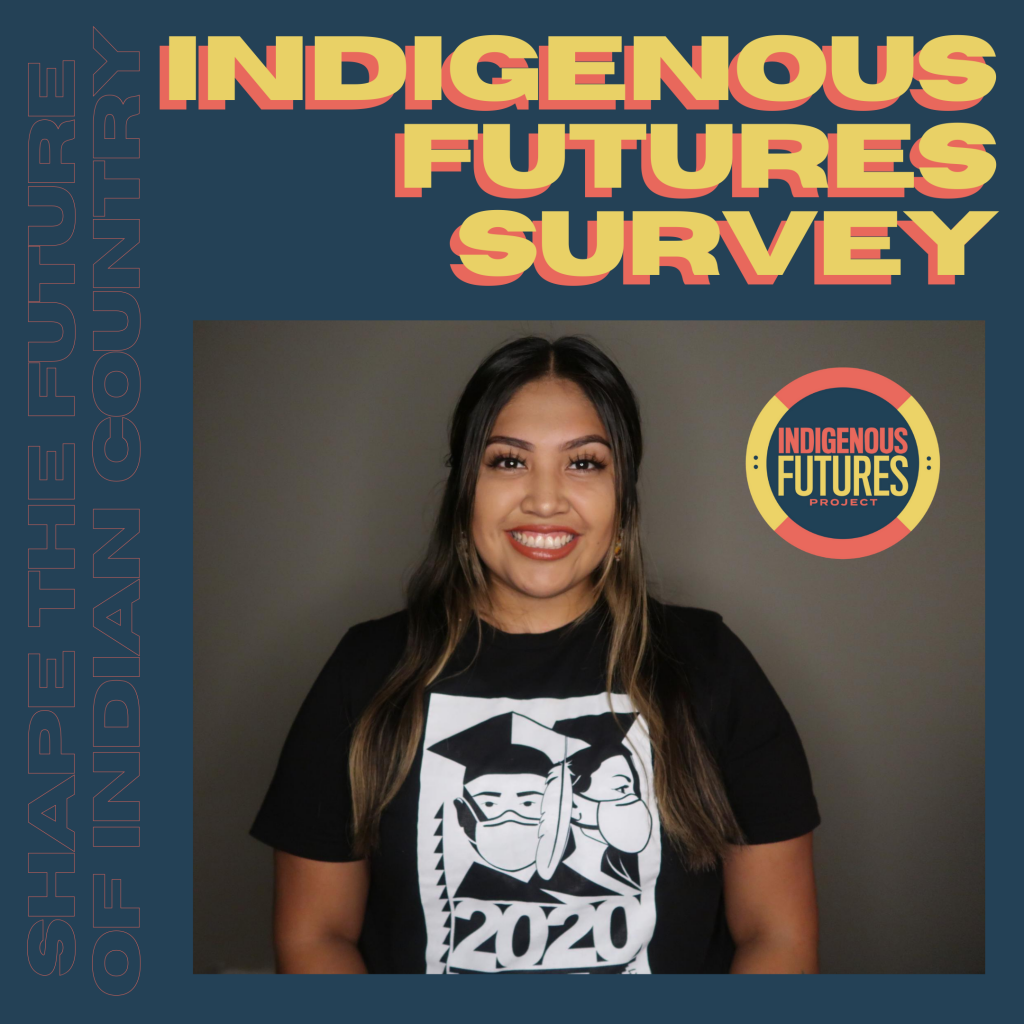 "This survey gave me a chance to reach out to loved ones and check up on them during these difficult times. "
The Indigenous Futures Survey is one of a kind and the first I have taken that focused its questions on tackling important matters impacting Native communities. As a Native youth, I am happy to help promote this survey because personally, I found the survey to be full of questions that are important for us to talk about with one another.
This survey not only gave me the opportunity to support Native futures across Indian country, it also gave me a chance to reach out to loved ones and check up on them during these difficult times. I was able to reach out to family and friends and see how they were doing, and also talk about the survey and how it can benefit the futures of our Native communities.
While promoting the survey, I was trying to decide how I wanted to reach out to people. I came up with a few ideas. To reach those that I wasn't near, I decided to hold a little raffle for my friends and family on a pair of beaded earrings that I made, and that reached quite a few people from across five different states.
It was fun seeing how happy they were when they realized that by taking 15 minutes out of their day, they were helping shape the future of Indian Country. I then picked up the phone and called some close family and friends, and helped guide them to the Indigenous Futures Survey website.
I had so much fun helping people take the survey. I even got the chance to read the questions aloud to a person who was having trouble reading it off their screen. Altogether, it was great being able to do my part and help spread the word.
You, too, can help do your part for the future of Indian Country by taking the Indigenous Futures Survey.
Kyra is a 2020 graduate from Washington State University (WSU) where she majored in Digital Technology and Culture (DTC), while minoring in both Fine Arts and Comparative Ethnic Studies. While at WSU, she had received the President's Leadership Award, DTC Community Service and Engagement Award, and DTC Outstanding Senior Award. Kyra is very passionate about working with Native communities especially Native youth.