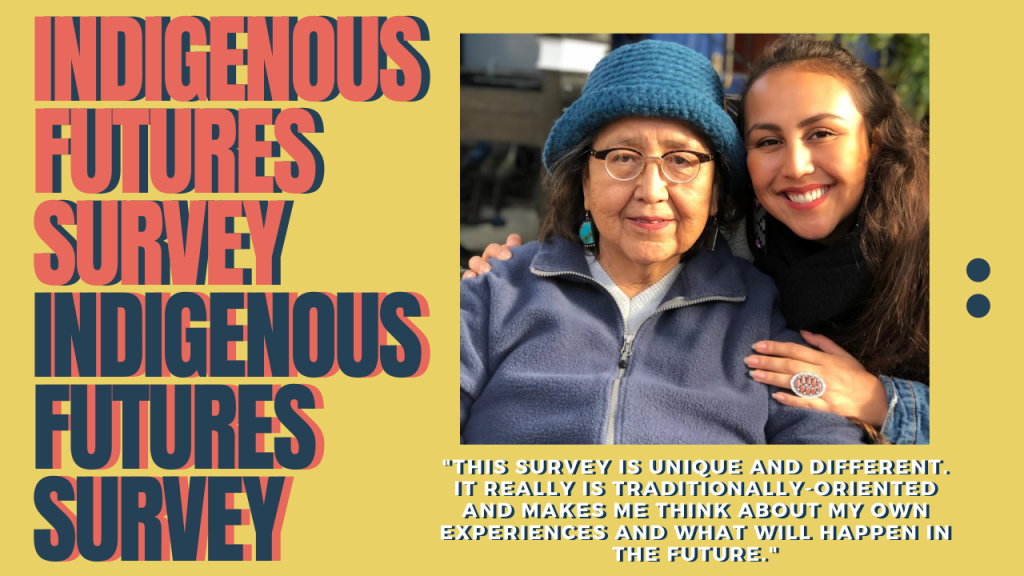 "I've taken other surveys before, but they never felt meant for Native people like this one"
My grandparents live on the Navajo Nation and in their rural community, they do not have access to broadband internet. This reality in many Native communities, combined with the challenges created by the current pandemic, make it difficult for many of our relatives, especially our elders, to access and complete the Indigenous Futures Survey. Yet, we need their experiences, stories, and hopes for the future to be reflected, represented, and valued in this survey.
As Indigenous young people, it is our responsibility to make sure this happens. Connect with your elders, talk with them, and help them take the survey.
I called my masaní (grandmother) and helped walk her through the Indigenous Futures Survey. Her responses to the questions sparked conversations and deep reflections about her own life. She spoke of her experiences as a child when her parents would talk about how the world would change for us as Diné people in the future. She shared stories, teachings, and emphasized the importance of younger generations leading our communities into the future in a good way.
She wants to encourage all Native people, especially our youth, to "see through the mountain and into the future" by envisioning ourselves, not just where we are now, but also as peoples of the future who draw strength from our ancestors, cultures, and traditions who will lead our communities with knowledge and resilience. After taking the survey with her, she said, "this survey is unique and different. It really is traditionally-oriented and makes me think about my own experiences and what will happen in the future. I've taken other surveys before, but they never felt meant for Native people like this one. It made me think a lot about the traditional teachings I was taught by my parents."
I continue to reflect on our conversation and deeply value the opportunity to learn more about her thoughts, experiences, and visions for the future. Living far from home, attending college away from my family, and continuously feeling wrapped up in world outside of my homelands, it felt incredibly grounding to share that space and time with my masaní, even though she is hundreds of miles away. In these difficult times, we must remember to care for our relatives, even from a distance.
This is a call to action for all young Indigenous people: Honor your elders, value their wisdom, ask what matters to them, and make sure their voices are included in the Indigenous Futures Survey.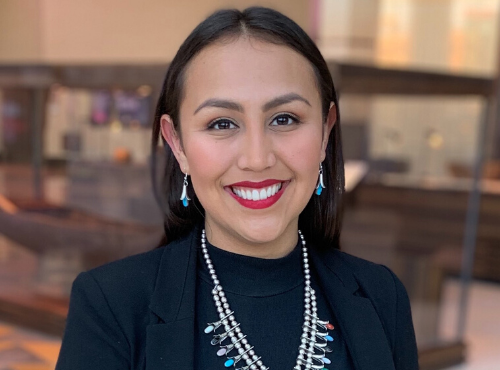 Kendra Becenti (Diné) is the Generation Indigenous & Special Projects Intern at the Center for Native American Youth at the Aspen Institute and is working closely with the Indigenous Futures Project team as the Interim Project Manager. Kendra is a rising senior and Mellon Mays Undergraduate Fellow at Stanford University where she is working towards a dual Bachelor of Arts degree in Native American Studies and Sociology with a concentration in Data Science.