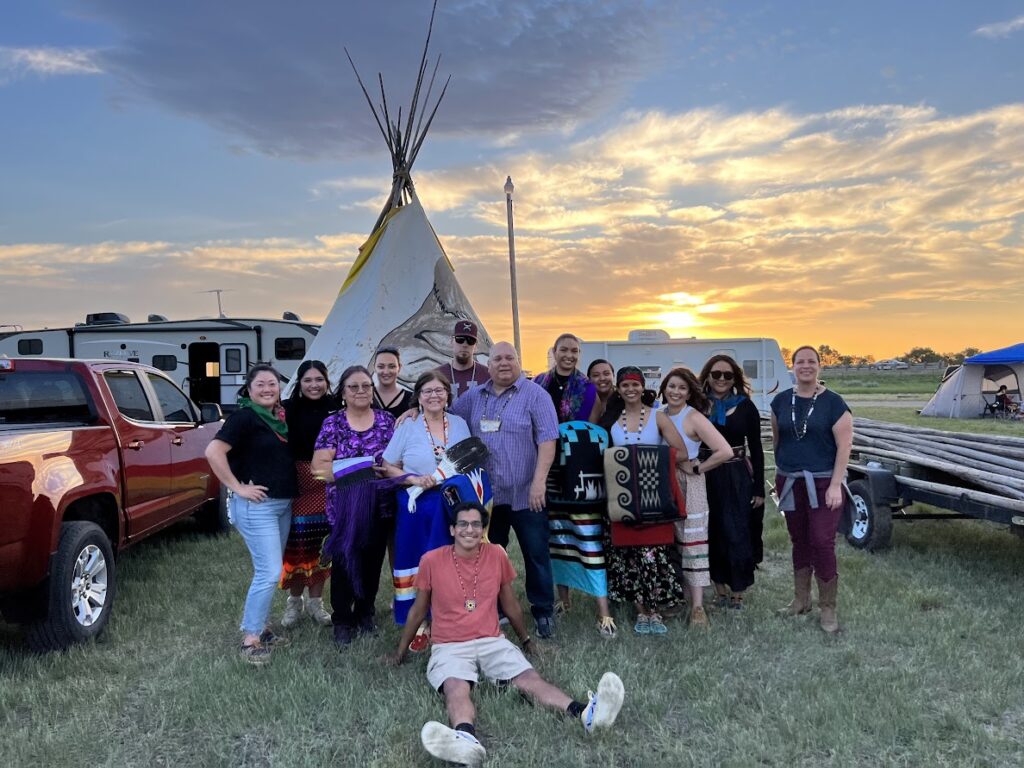 CNAY Travels to Fort Peck Indian Reservation
June 15th, CNAY Staff Nikki Pitre, Maria Samaniego, and Kyra Antone along with board members Allison Binney and Mikah Carlos traveled to the Fort Peck Indian Reservation.. Hosted by the American Indian Business Leaders, it was a privilege to join our Board of Advisors Vice Chair, Sam McCracken, in his homecoming and honor him.
CNAY, along with Nike N7, AIBL, Native Wellness Institute, and the Native Forward Scholars Fund supported and participated a series of events including interactive games, a skate competition for youth, community feed, panel discussion with Sam, intimate performance from Halluci Nation, and honoring at the community's powwow, the Red Bottom Celebration.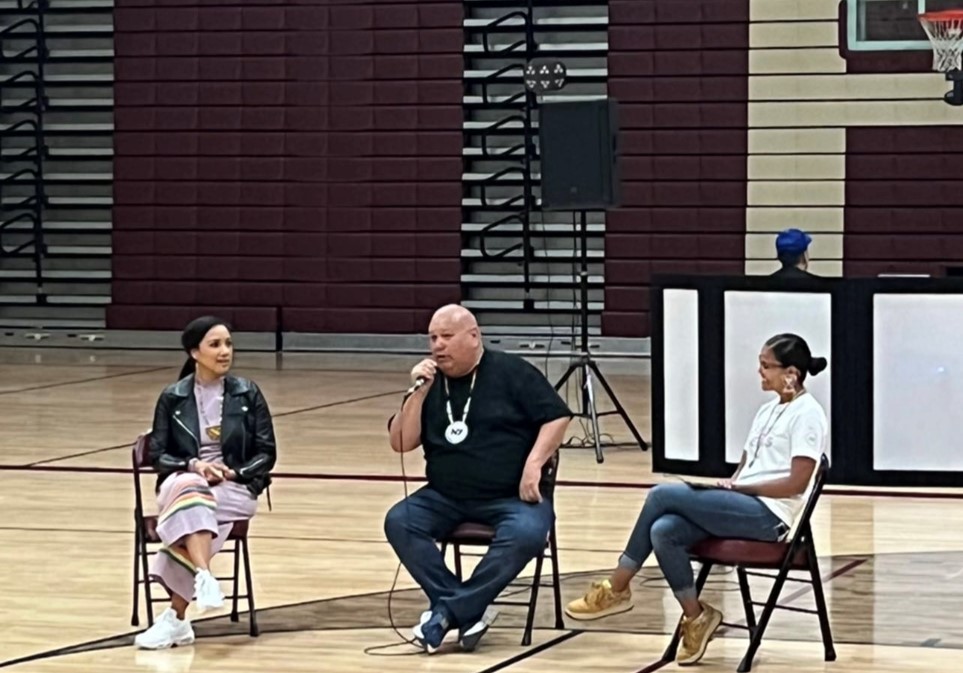 Sam was raised on the Fort Peck Indian Reservation and was invited to return home to be honored by his people. Nikki along with Izzy Yanasas of Nike, hosted a conversation with Sam where he shared his story, his vision and what his hopes are for the future. Sam shared with youth: "Everything I do is for my community, to make [his people] you proud, and to show the youth that anything is possible."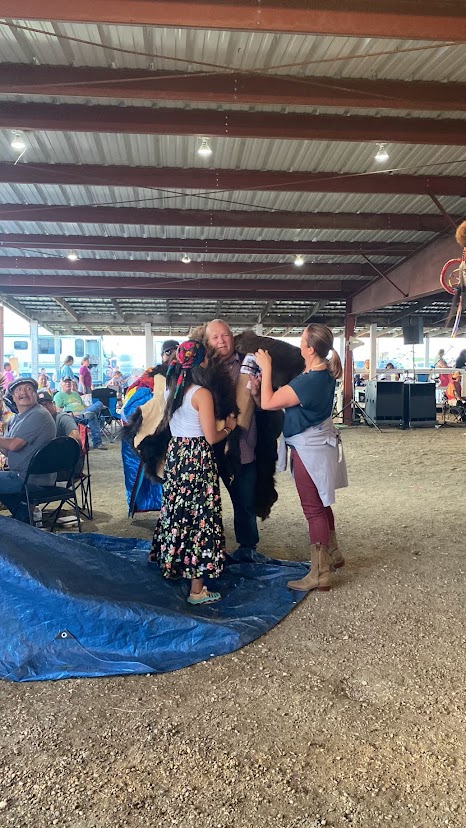 During the powwow, the honor song, and a giveaway that Sam's family and CNAY contributed to. To honor Sam, Allison and Nikki wrapped Sam in a buffalo robe.
To Sam: thank you for all you have done to advance our people, for your vision, and support for all of Native youth. We are so honored to work with you and have you serve on our board. Your guidance, mentorship and friendship are invaluable. Thank you.