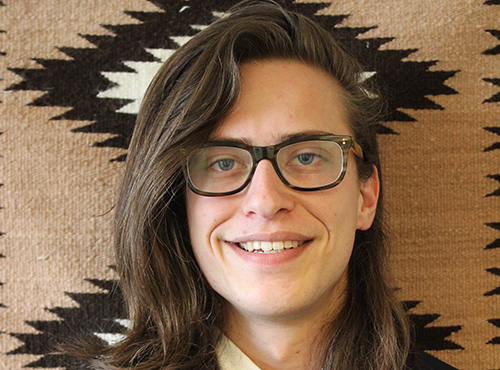 Aaron Slater
POLICY PROGRAM COORDINATOR
EMAIL:AARON.SLATER@ASPENINSTITUTE.ORG
Aaron Slater is Navajo and belongs to the kiiya'áánii, nayiizii diné'e, tsinajinii, and só diné'e clans. For his undergraduate degree Aaron attended Middlebury College where he studied Philosophy, Sociology, and Classics.
While at Middlebury Aaron received a grant to study new approaches to combatting sexual and domestic violence in Navajo communities. Over the course of three summers Aaron has interned at the Navajo Nation Washington Office where he worked on policy research and analysis.
While in high school Aaron worked with his family to organize and lead an annual summer service learning trip to the Southwest. The core tenants of the trip emphasized creating lasting relationships with community partners while simultaneously building strong allies in the non – Native community. Educating Americans and American Indians on indigenous cultures and issues is a principle passion of Aaron's. He believes that harnessing the power of indigenous youth to ensure their future well being is crucial to change dominant–often inaccurate and bleak–discourses surrounding American Indians.