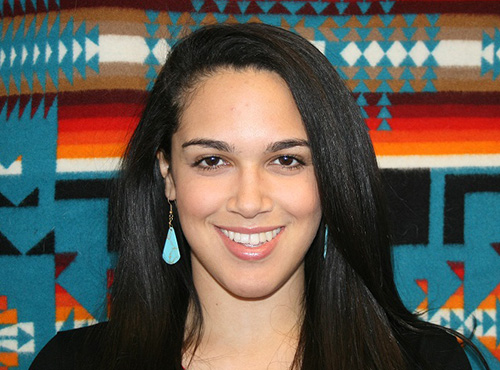 Amber Richardson
SENIOR COMMUNICATIONS ASSOCIATE
EMAIL:AMBER.RICHARDSON@ASPENINSTITUTE.ORG
Amber Richardson serves as Senior Communications Associate, managing CNAY's social media platforms, marketing and promotional efforts, and digital constituent and donor engagement. Amber is from Hollister, North Carolina and a member of the Haliwa-Saponi Indian Tribe. She earned her Bachelor's Degree in Psychology from Duke University, where she was a Gates Millennium Scholar and President of the Native American Student Alliance. Amber was awarded the Joseph Richardson Outstanding Indian Student Award by her tribe in recognition of her academic excellence.
Prior to CNAY, Amber worked with the BOOST Program (Building Opportunities and Overtures in Science and Technology) to increase access to mentorship and STEM opportunities for minority students in Durham, North Carolina.
Her prior commitments to Native youth include service on the executive council of the North Carolina Native American Youth Organization, involvement with a youth grant-writing education program called North Carolina Giving Indians Volunteer Experience (NCGIVE), and an internship with her tribe's enrollment office. Amber enjoys beading and traveling the powwow trail as a fancy shawl dancer.