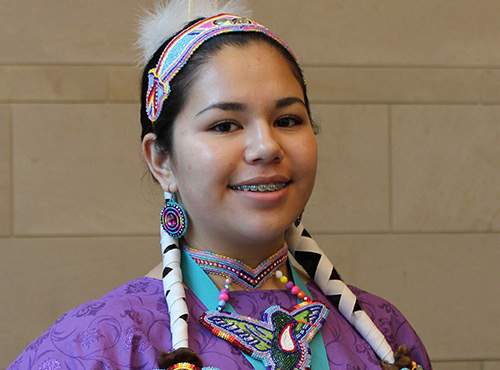 Christie Wildcat
Christie Wildcat founded the Wind River All-Action Crew, an inclusive youth group that transcends racial barriers and stereotypes through a lifelong-commitment to collaborative community service.
Christie works with both Native and non-Native youth to serve Veterans, families in need, elders, and others in her community.
Christie also took action to increase the representation of Native history and culture in her school, and is an accomplished artist.