NOMINATE A CHAMPION
Do you know a Native youth leader who would make a great Champion for Change?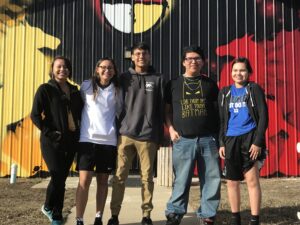 We accept nominations from tribal leaders, teachers, school administrators, parents, Native youth and others who know a young Native leader making a positive impact in their tribal or urban Indian community. Once you nominate a young person, CNAY will notify them of their nomination, share the Champions for Change application, and invite the nominee to submit all materials by the application deadline. Nominees are still responsible for submitting a complete application, including two adult recommendations and one peer recommendation.
Still have questions? Contact our team to learn more about the CFC program, application, or nomination process.