THE FOUNDER AND THE HISTORY OF CNAY: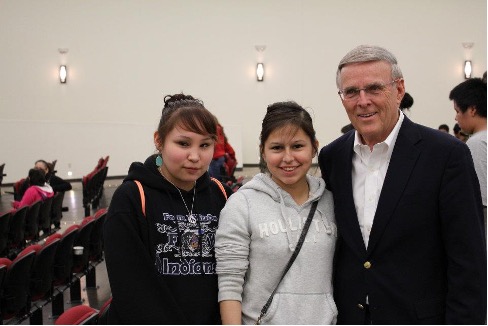 FORMER SENATOR BYRON DORGAN (FOUNDER)
The Center for Native American Youth (CNAY) is an organization that was created and founded by U. S. Senator Byron Dorgan following his departure from the United States Senate in 2011, after having served thirty years in both the U.S. House and Senate.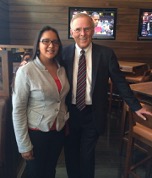 While serving in Congress, Senator Dorgan was deeply invested on issues affecting Native Americans for many years.  In 2007, Senator Dorgan was elected as Chairman of the Senate Committee on Indian Affairs. Upon election, Senator Dorgan stated: "I look forward to charting a course that will help move our American Indian communities forward." In his time as Chairman, Senator Dorgan championed Indigenous issues including languages, tribal law and order, health care and more.
As he retired from Congress, Senator Dorgan continued to champion important matters affecting Native Americans, and recognized the critical issues facing Native youth including teen suicide prevention, education opportunity, health care access. Senator Dorgan felt that the children of the first Americans had, for too long, been left behind, and he was determined to ensure a focused and organized effort was established to improve the lives of young Native Americans. He was determined to create something that supported, uplifted, and empowered Native American youth.
Senator Dorgan quickly turned those feelings into action when he decided to donate one million dollars of his unused campaign funds to create an organization he envisioned.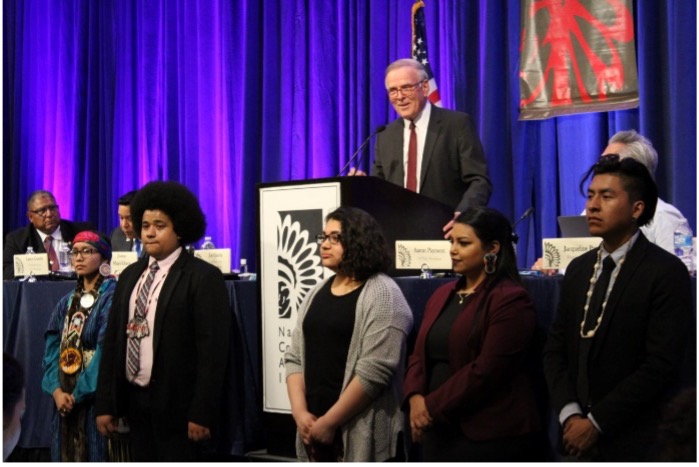 The Senator organized a small group of key supporters including Allison Binney,Erin Bailey, Sara Garland, and several others who had held key positions in the Senate working on Native American issues. This group worked closely with Senator Dorgan to create the Center for Native American Youth, which has successfully supported Native youth on a wide range of serious issues for over a decade.
Upon creating the Center for Native American Youth, Senator Dorgan stated: "With this Center, I am determined to improve the lives of Native American children by focusing on education and health with special emphasis on teen suicide prevention," Dorgan adds, "We've made progress on Indian legislation in recent years, and I am proud of those achievements.  But much more needs to be done. Our Center will work with tribal leaders and national Indian organizations to make a positive difference in the lives of Native American youth."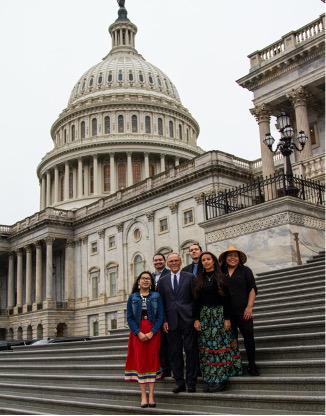 In 2021, CNAY celebrated a decade of making a transformative, positive and empowering change through working alongside and amplifying Native American youth. CNAY honors the founding and the vision of Senator Dorgan and looks forward to continuing to make meaningful change in the lives of Native American youth and tribal communities.
Senator Dorgan served as Chairman of CNAY Advisory Board for nearly ten years and currently serves as the Chairman Emeritus.