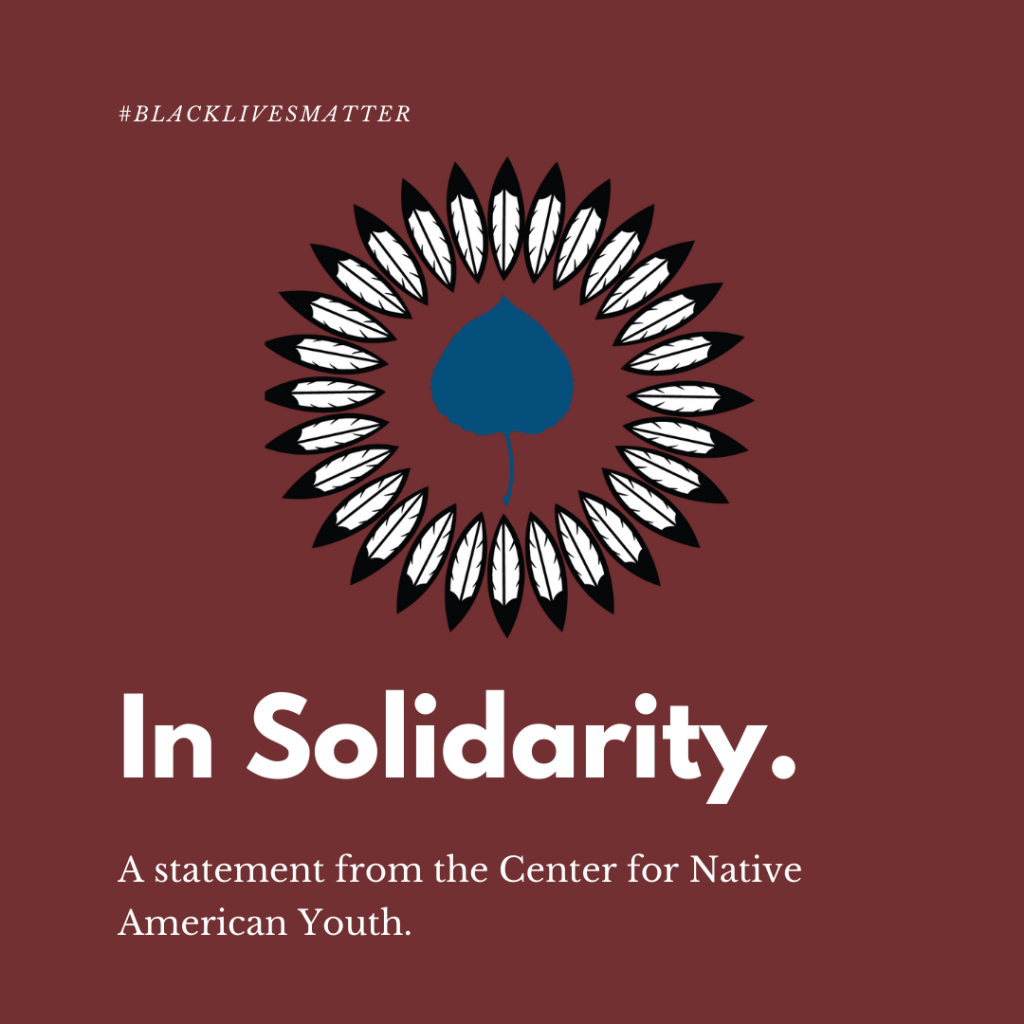 ‪In Solidarity. A statement from the Center for Native American Youth. ‬
The Center for Native American Youth stands in solidarity with the African American Community and Americans. Our hearts ache as we mourn for the loss and injustices we have seen through George Floyd, Ahmaud Arbery, Breonna Taylor, and countless others at the hands of racially charged violence.
In the words of the late Dr. Martin Luther King: "We've learned to fly the air like birds, we've learned to swim the seas like fish, and yet we haven't learned to walk the earth as brothers and sisters." As Indigenous people, we are raised with the understanding that we all bleed the same. We are the same as those to our left and our right and with that comes a responsibility to our ancestors; the past, the present, and the future to stand for this truth and demand for justice. At the Center for Native American Youth, we will not tolerate racism in any form, from any community.
Ending racialized violence against Black people will require immediate and sustained action by all of us. We urge you to take action: learn this history of anti-Black racism in the United States; have conversations with peers and family members, learn together, educate others and speak out against anti-Black rhetoric in spaces you occupy.
To those grieving and are tired of the fight: we see you, we hear you and we will always stand with you.

In solidarity,

The Center for Native American Youth