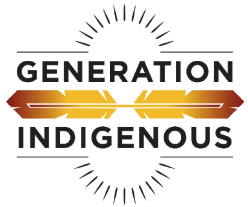 1/17 Gen-I NOW: Project Innovation Grants for Nonprofits!
Ah, Qhest! Greetings in the Coeur d'Alene Language!
(pronounced "Ahh, heest")
This Gen-I Native Opportunities Weekly (NOW) message shares information about the NBCUniversal Foundation's "Project Innovation" grant program.
Project Innovation is a new and competitive program presented by the NBCU Foundation. The Foundation will award $225,000 to three to eight nonprofits in the following geographic areas: Bay Area, Boston, Chicago, Connecticut, Dallas/Fort-Worth, New York, Philadelphia, San Diego, South Florida, Southern California, and Washington, DC.
Applications are due by 11:59 PM ET on February 2, 2018. Click here to apply.
Eligibility: For a full list of eligibility requirements, click here.
Must be a nonprofit organization, with an operating budget of more than $100,000, and must have existed for more than 1 year.
Organization must fall into one of the following three grant categories:
Igniting Civic Engagement: Programs that provide or expand opportunities for individuals to volunteer in their communities, especially those that leverage media and technology.
Skills for Digital Economy: Programs that support middle-skills jobs training, adult career employment and readiness for advanced skills development programs to close the gap between education, income and prosperity in local communities.
STEM/STEAM Youth Programming: Programs that support K-12 youth education by encouraging and training the next generation of workers for advanced careers in STEM or STEAM fields.
To Apply: Read all eligibility guidelines and submit your application here.
Questions? Email corporatesocialresponsibility@nbcuni.com.