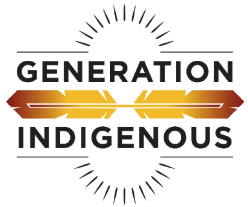 1/24 Gen-I NOW: Explore the Polar Regions as part of the JSEP and JASE Expeditions
Boozhoo! (pronounced "boo-zoo") – Greetings in the Ojibwe-Chippewa Language!
This Gen-I Native Opportunities Weekly (NOW) message shares information about the JSEP and JASE expeditions for high school students
Dartmouth University's Joint Science Education Project (JSEP) and Joint Antarctic School Expedition (JASE) programs are offering opportunities for qualified high school students interested in the natural sciences to go on expeditions to the polar regions. The 3-week JSEP expedition is from June until July, and brings students to Greenland. JASE is a 2-week expedition during December, January, or February, and takes students to Antarctica.
Applications are due January 31, 2018. Click here to apply.
Eligibility:
JSEP: Applicants must be current high school juniors (11th grade).
JASE: Applicants must be current high school sophomores or juniors (10-11th grades), and fluent in Spanish.
Must be able to obtain U.S. passport valid for 6 months.
Must be in good physical health and be able to provide your medical history.
For a full list of eligibility requirements, click here.
To Apply: Complete the online application. You will need to include the following:
Transcripts;
Responses to short answer questions; and
Description of a project that you would complete during the expedition.
Questions? Call 603-646-8265 or email Lauren.E.Culler@dartmouth.edu