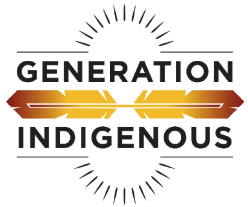 1/3 Gen-I NOW: Work towards Social Justice as an Emerson Hunger Fellow
Howa! (Hello in the Osage Language) and Happy New Year!
This Gen-I Native Opportunities Weekly (NOW) message shares information about the Bill Emerson National Hunger Fellowship.
The Congressional Hunger Center's Emerson National Hunger Fellows Program is a social justice program that selects 16-20 participants every year. Fellows gain field experience fighting hunger and poverty through placements in community based organizations across the country, and policy experience through placements in Washington, D.C. Over the course of a year, fellows will also be compensated with a total financial package of no less than $36,000.
Applications are due January 10, 2018. Click here to apply.
Selection Criteria:
Bachelor's degree or equivalent experience
Commitment to racial equity and social justice
Demonstrated leadership qualities and skills
Experience working in low-income communities
For a full list of the program's selection criteria, click here.To Apply: Complete the online application form. The following should be attached as part of the application:
Resume (one page)
Personal statement
Short essay questions
Recommendation letter. Please submit your recommendation here.
More information about the personal statement and essay questions can be found on the application page.
Questions? Email fellows@hungercenter.org.