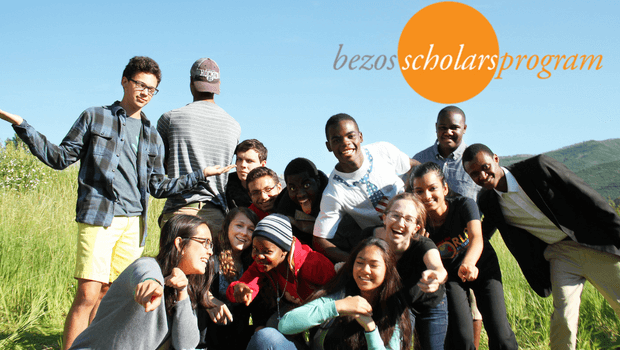 1/31 Gen-I NOW: Transform Your Community and Travel to Aspen as a Bezos Scholar
Halito! (pronounced "ha-lih-toh") – Hello in the Choctaw language!
This Gen-I Native Opportunities Weekly (NOW) message shares information about the Bezos Scholars Program.
The Bezos Scholars Program is a year-long leadership development program for public high school juniors and educators. The program begins with a scholarship to attend the Aspen Ideas Festival and continues through the following school year, when Bezos Scholar Teams return to their communities to launch sustainable, local Ideas Festivals that transform their schools and communities.
Applications are due February 9, 2018. Apply here! 
Eligibility: Interested applicants must:
Be a junior from a public high school for the 2017-18 school year;
Be a US citizen, permanent resident, or have received DACA status;
Demonstrate leadership in community and school;
Have taken and gotten scores for at least one of the following tests: PSAT, SAT, ACT, or ACT Aspire;
Be enrolled in, or have taken, one (or more) Advanced Placement (AP) classes, International Baccalaureate (IB) classes, or college-level courses; and
Be available to participate in the program June 23-29, 2018 in Aspen, CO.
To Apply: Create an online profile and complete the online application, which includes the following:
Basic background information, school details, and extra-curricular activities;
Three written responses;
Unofficial transcripts and test scores; and
Two letters of recommendation.
Additionally, you must nominate an educator to partner with you as a Scholarand your school principle must complete a short form with school information.
Questions? Email scholars@bezosfamilyfoundation.org.