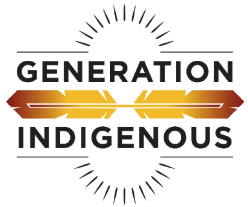 10/12 Gen-I NOW: All Expense Paid Intramural NIAID Research Opportunities
This Gen-I Native Opportunities Weekly (NOW) message shares information about Intramural NIAID Research Opportunities (INRO), hosted by theNational Institute of Allergy and Infectious Diseases (NIAID).
INRO connects talented students from populations underrepresented in the biomedical sciences with training opportunities in immunology, infectious diseases, and allergies. College seniors, doctoral candidates, or medical students can apply to learn about NIAID's global health research, explore the NIH campus, network with current trainees, and interview with principle investigators for potential positions in their labs. This all-expenses-paid program will take place in February in Bethesda, MD.
Applications are due October 15 at Midnight, Eastern Time. Completed references may be submitted until October 22. Click here to apply!
Eligibility
INRO is intended for students:
For more information about eligibility, click here. 
To Apply:
Complete the online application form.
Submit two letters of reference. References may be submitted by October 22.
If you are experiencing hardship and/or displacement due to a hurricane, please contact INRO by October 15, 2017 at (301) 496-2638 or inro@niaid.nih.gov.
Click here to view a detailed description of application instructions.
Questions? Email inro@niaid.nih.gov.