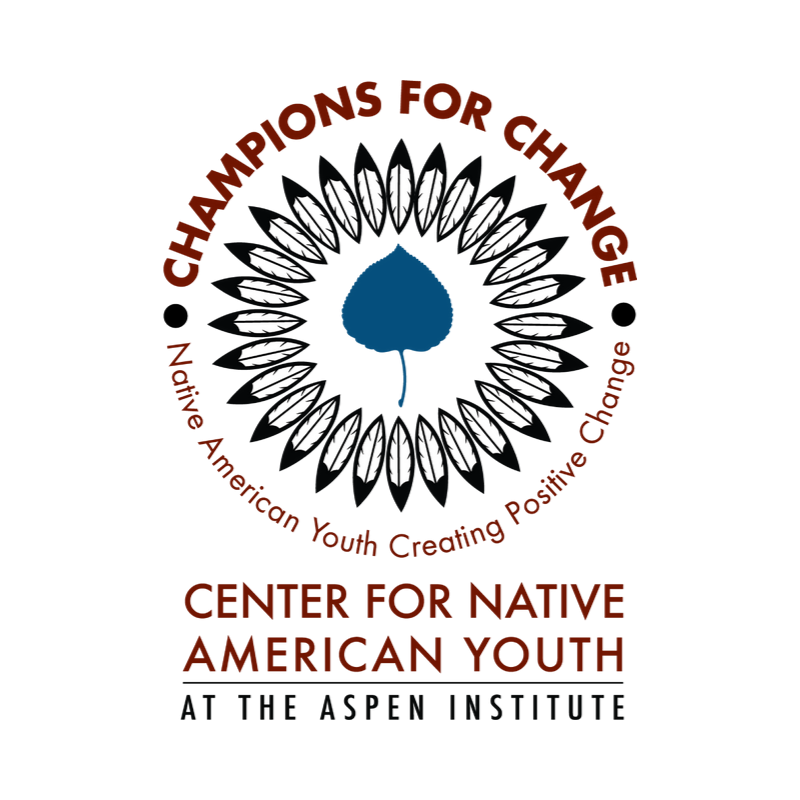 10/3 Gen-I NOW: 2020 Champions for Change Application
The Center for Native American Youth (CNAY) is encouraging Native youth to apply to be a 2020 Champions for Change (CFC). For the past eight years, CNAY has celebrated and uplifted youth who are inspiring positive change through the Champions for Change program.
Champions for Change will receive tailored training, support, and experience-based learning. All applicants, regardless of acceptance, are named Gen-I Ambassadors and stay engaged with CNAY and the Gen-I Network . Through the network, Ambassadors will have access to resources, tools, and other opportunities.
2020 Champions for Change will commit to a minimum of one year to this program and will have the opportunity to stay connected to CNAY after their term through opportunities including serving on CNAY's Youth Advisory Board.
DEADLINE TO APPLY IS OCTOBER 28, 2019
To Apply – Applications include three parts:
Essay responses to five questions (min 2 pages, single spaced);
One peer recommendation (someone around youth's age); and
Two adult letters of recommendation (18 years or older).
*Note: Applications must be completed in one sitting and cannot save and return to the form.

Eligibility- Youth must:
Self-identify as Indigenous;
Be between the ages of 14 and 24 years old; and
Currently reside in the United States.
Questions? Check out the FAQ or email CFCapplication@gmail.com or call (202) 736-2905.