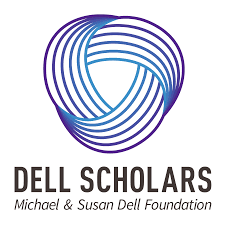 11/13 Gen-I NOW: Dell Scholars Program
Dell Scholars is a scholarship and college-completion program that nurtures and empowers students on their path to a college degree. Since starting the program in 2004, the Michael & Susan Dell Foundation has supported more than 4,800 scholars, including more than 2,000 college graduates. Nationally, only 20 percent of students like our Dell Scholars graduate from college within six years, but our scholars are changing that reality by graduating with a bachelor's degree at 80 percent in six years.
Deadline to Apply is December 1, 2019
Eligibility. Applicants Must:
Participate in a program-approved college readiness program in grades 11 and 12;
Plan to enroll full-time at an accredited higher education institution in the pursuit of a bachelor's degree in the fall directly following high school graduation;
Be eligible to receive a federal Pell Grant in the first year of college;
Demonstrate need for financial assistance;Earn a minimum o fa 2.4 GPA; and 
Be on track to graduate from an accredited high school in the current academic year.
To Apply. Create an account here and include:
Personal information (name, phone #, DOB etc.);
Graduating high school, academic history, and college readiness program information;
SAT and/or ACT scores;High school transcript;
College plans (intended degree area/major);Financial information;
State/Federal Aid need and eligibility; and
Recommender who is 21 or older and can provide both personal and academic information about applicant.
Questions? Check out the FAQ or email apply@dellscholars.org for support.