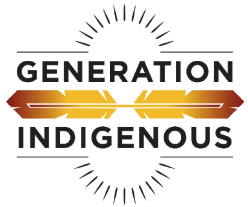 11/16 Gen-I NOW: Apply for Scholarships from the Association of American Indian Affairs
This Gen-I Native Opportunities Weekly (NOW) message shares information about a scholarship offered by the Association of American Indian Affairs (AAIA)!
AAIA is a national Indian organization that focuses on three main areas: youth/education, cultural preservation, and sovereignty. One-year and two-year scholarships are available to undegraduateand graduate Native American students seeking an Associate's Degree or higher. Scholarships are awarded based on both merit and need. Learn more about the different scholarships being offered here!
Applications are due by mail or online on Friday, December 15 at 5 pm EST. Recipients will be notified in January 2018.
Eligibility:
Applicants must meet all of the following eligibility criteria:
Be enrolled in a continental US tribe or be enrolled Alaska Native;
Be enrolled as a full-time student for both fall and spring semesters;
Have a minimum 2.5 out of 4.0 GPA; and
Attend an accredited institution and be seeking an Associate's Degree or higher.
To Apply: To be considered for an AAIA Scholarship, please submit the following materials:
A completed undergraduate or graduate application;
Your most recent transcript;
Verification of tribal enrollment; and
Scholarship essay (prompts can be found in the application forms).
Submit your application by December 15 via email toscholarships.aaia@indian-affairs.org or by mail to:AAIA, Attn: SCHOLARSHIPS
966 Hungerford Drive, Suite # 30-A
Rockville, MD 20850
Questions? Visit AAIA's Frequently Asked Questions page or e-mail scholarships.aaia@indian-affairs.org.