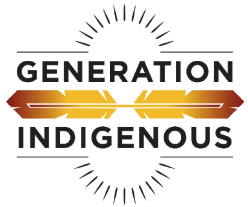 11/16 Gen I NOW: Get Paid to Participate in a Study on Sexual and Gender Minority Health
Ta'c halaxp! – "Good afternoon" in the Nez Perce (Nimíipuu) language
This Gen-I Native Opportunities Weekly (NOW) message shares information about a study being done by the Institute for Sexual and Gender Minority Health and Wellbeing (ISGMH) at Northwestern University.
ISGMH is conducting a study about the experiences of youth of color who identify as sexual and gender minorities. The research team is looking to recruit a group of diverse young men who identify as gay, bi, and/or queer to share their opinions about health and online programs. This research will help inform programming and resource development for the SMART project, an online, culturally responsive HIV prevention initiative. The youth advisory group is entirely online, and members will be paid $30 for their participation.
Eligibility: The SMART project is looking to recruit participants who:
Are young men between 13-18 years old; and
Identify as gay, bisexual, and/or queer.
Click here for more information and to find out if you qualify to participate!
Questions? Contact Melissa Mongrella, MHS, at smart.project@northwestern.edu or (312) 503-5429.