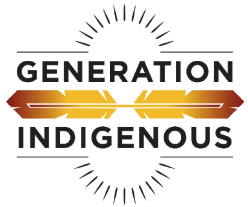 11/29 Gen-I NOW: Get Paid to Work in Energy! Intern with the BPA
This Gen-I Native Opportunities Weekly (NOW) message shares information about an internship with Bonneville Power Administration (BPA).
The Bonneville Power Administration (BPA) is a federal nonprofit agency that promotes energy efficiency, renewable resources, and new technologies. The agency also funds regional efforts to protect and rebuild fish and wildlife populations affected by hydropower development in the Columbia River Basin. BPA is offering internships in Transmission Services and the Fish & Wildlife Program. The positions are paid with a weekly stipend of $600. Dormitory lodging, weekly transportation allowance, and round-trip airfare or mileage to the internship site are also included.
Applications are due December 15, 2017 11:59 pm MST. Click here to apply!
Eligibility:
Must be an AISES member to apply. Register here to become a member ($25 for college students);
Must be a full-time undergraduate or graduate student at an accredited four-year college/university; and
Must be an enrolled member or descendant of an enrolled member of a federally or state recognized American Indian Tribe, Alaska Native Village, or Native Hawai'ian or descendant of a Native Hawai'ian.
To apply: Complete a general applicationby December 15. Note that the following attachments must be uploaded during the online submission process:
Official Transcript;
Tribal Enrollment Verification;
Resume;
Headshot;
Letters of Recommendations; and
Three essays (click here to see the essay prompts).
Questions? Contact AISES at (505) 765-1052