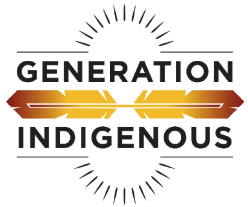 12/27 Gen-I NOW: Apply for the 2018 Pride Foundation Scholarship!
ma rʉawe! Hello in the Comanche language! 
This Gen-I Native Opportunities Weekly (NOW) message shares information about the Pride Foundation Scholarship.
The Pride Foundation and the Greater Seattle Business Association awards scholarships to provide essential financial resources and community support to LGBTQ students across the Northwest. Scholarships may be used for any post-secondary education including nontraditional degrees, trade or technical programs, community colleges, four-year public and private universities, and accredited certificate programs.
Applications are due January 12, 2018 at 5:00pm PST. Click here to apply.
Eligibility:Applicants must be:
Pursing post-secondary education;
Attending or planning to attend an accredited institution or program; and
A resident of Alaska, Idaho, Montana, Oregon, or Washington.
To Apply: Create an account and complete the online application form. The following should be provided as part of the application:
An official or unofficial copy of your transcript (required);
Resume (required);
Letter of Recommendation (optional); and
Essay responses (required). Preview the essay prompts here.
Visit the Scholarship Application Checklist for more details.