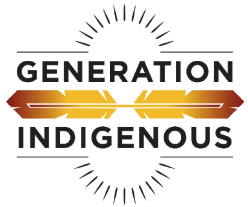 12/6 Gen-I NOW: Get to College as a LEDA Scholar
Aquy! (pronounced "ah-quoy") – Hello in the Mohegan Language!
This Gen-I Native Opportunities Weekly (NOW) message shares information about the Leadership Enterprise for a Diverse America (LEDA) Scholars Program.
LEDA is a national not-for-profit organization dedicated to identifying and developing the academic and leadership potential of exceptional public high school students from socioeconomically disadvantaged backgrounds. LEDA Scholars receive leadership training, writing instruction, standardized test preparation, and a year of highly personalized guidance as they navigate the application and admissions process at the most competitive colleges. Throughout college and beyond, LEDA Scholars are offered ongoing advising, career counseling, postgraduate planning and community-building support to help them succeed and lead.
Applications are due December 12, 2017 11:59 PM (PST). Click here to apply!
Eligibility:
Currently enrolled as a junior (11th grade student) in a public high school.
Applicant must be a U.S. citizen, permanent resident, or have been granted Deferred Action for Childhood Arrivals (DACA) status.
LEDA applicants should have an unweighted GPA of at least 3.6 and be ranked in the top 10% of their class.
90% of LEDA Scholars report a family income of $66,000 per year or less. Applicants who report higher incomes than this will be reviewed; however, admission to the program becomes unlikely if the family income reported is over $85,000.
To Apply: Complete a three-round application process with the first round due by December 12. Note that the following attachments must be uploaded during the online submission process:
Teacher recommendation;
Writing sample upload;
Photo upload; and
Two essay questions (prompts on page 13 of application)
Questions? Contact LEDA's recruitment and admissions process at recruitment@ledascholars.org.