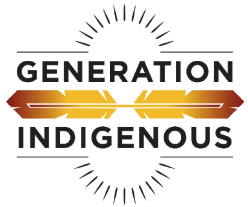 2017 Village to Raise a Child Global Trailblazers
Náwah!– (Hello in the Pawnee Language). This Gen-I Native Opportunities Weekly (NOW) message shares information about the 2017 Village to Raise a Child (VTRAC) Global Trailblazers cohort.
Village to Raise a Child is a program established by the Harvard Social Innovation Collaborative that identifies and nurtures five young social entrepreneurs from around the world. These five students—called "Global Trailblazers"— spend one week at Harvard University in Cambridge, MA to develop their projects and leadership skills, and pitch their project to the annual Igniting Innovation Summit.
For more information, click here.
All applications are due by 11:59 pm Eastern Standard Time on June 1, 2017. 
ELIGIBILITY
Open to any student or group of students (up to 5) from any country currently enrolled in a high school or its equivalent.
Applicants must have an innovative idea or recently initiated project that attempts to solve a community-wide problem. Ongoing projects must be less than two years old. Applicants do not need to speak English fluently, but strong familiarity with the language is required.
Submitting an application, and participating in a Skype interview if chosen as a finalist, will necessitate reliable access to internet. If this is a challenge, please send us an email at villagetoraiseachild@gmail.com.
PROGRAM FEES
VTRAC will cover all costs for individual Global Trailblazers. VTRAC will cover all costs for one representative of winning groups, and additional students from winning groups are welcome to attend the program if they can cover the cost of their own airfare to Boston, MA.
TO APPLY
The 2017 Village to Raise a Child application can be found here.
Questions? Email villagetoraiseachild@gmail.com.