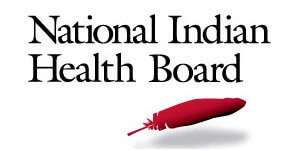 3/28 Gen-I NOW: NIHB Tribal Youth Health Policy Fellowship
Hā́chò? How's it going? in the Kiowa language
(pronounced haah-tso)
This Gen-I Native Opportunities Weekly (NOW) message shares information about the National Indian Health Board's Tribal Youth Health Policy Fellowship.
The National Indian Health Board is now accepting applications for their 2018 Tribal Youth Health Policy Fellowship. Twelve Native youth from around the country will be selected to engage in Indian health policy solutions, tell their personal story, and advocate for changes in the healthcare and public health systems that affect their tribal communities.
Applications are due at 5pm ET on April 6, 2018. Click here to apply!
Eligibility: Applicants must …
Be a member of a federally recognized tribe;
Be between the ages of 18-24;
Be in good academic standing;
Be actively engaged in their tribal community;
Have access to a phone and email account for monthly communications; and
Reside on or near tribal reservation.
To Apply: Submit the online application and include:
A completed adult recommendation from; and
A tribal leader letter of support.
Questions? Email firstkids1st@nihb.org.