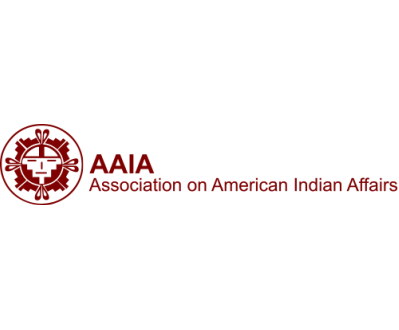 4/10 Gen-I NOW: Association on American Indian Affairs' Cultural Sovereignty Fellowship
The Association on American Indian Affairs (AAIA) is seeking recent graduates for its Cultural Sovereignty Fellowship, a one-year paid fellowship position. The applicant must have or will graduate between January 2017 and June 2019 from an undergraduate, graduate or professional degree program. A Cultural Sovereignty Fellow will receive a stipend starting at $35,000 depending on the applicant's degree program and level of experience. The job location is in the metro DC area, in Maryland.
The Cultural Sovereignty Fellow will support the development of national policy in Indian affairs, and provide research, analysis and writing to support programs that include youth education, juvenile justice issues, Indian child welfare, sacred site protection, repatriation, protection of cultural heritage, federal acknowledgement, environmental security, and other program issues.
ELIGIBILITY:
Graduation within two years from an undergraduate, graduate or professional degree program
Strong interpersonal, communication and organizational skills
Research, analysis and writing skills are a must
Experience with and enthusiasm for working in a fast-paced, dynamic, and high-pressure environment with changing priorities and deadlines
Precision and attention to detail, excellent time management skills
Sensitivity skills in working with a wide variety of different cultures
Ability to communicate and interface with Tribal officials
Ability to work independently with low levels of supervision
Preference given to those with Indian Country experience
Social media experience
TO APPLY:
To apply for the fellowship position, please provide the following documentation by 5:00pm E.S.T. on Monday, April 29, 2019, to general.aaia@indian-affairs.org:
Cover Letter stating, among other things, how the Fellowship will support your career working in Indian Country or with Indigenous communities
Resume
Current or final transcript (does not need to be a sealed official transcript)
Two writing samples, that are original work, that total no more than 15 pages
One written recommendation from a professor or Tribal leader
Three references that include one personal and two professional references

Contact general.aaia@indian-affairs.org with any questions or concerns.