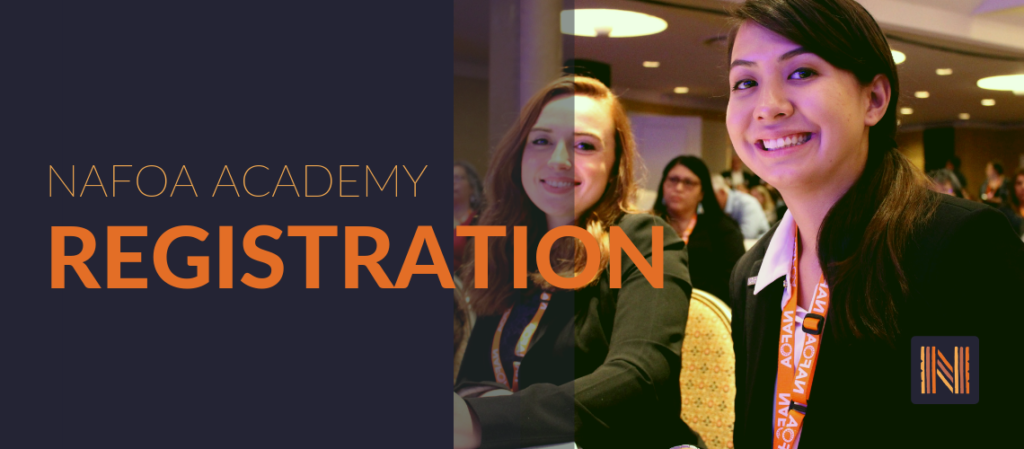 5/22 Gen-I NOW: NAFOA Academy
The Academy is a one-of-a-kind program that offers three levels of coursework for Native youth to prepare and support their early career development. Levels 100 and 200 will be conducted online, and are free and open to eligible youth. Level 300 is the onsite NAFOA Leadership Summit. Academy students must complete Levels 100 and 200 to be eligible to apply to level 300.
Registration for Academy 100 & 200 begins on May 20, 2019.
*Registration for Academy 300 is for those Native youth who have completed Academy 100 & 200.
Eligibility:
Self-identifying Native American youth between the ages of 18-24
To Register: Click here and complete the registration form, including:
Name;
Contact information;
Tribal affiliation;
Education experience; and
Consent.
Questions? If you have questions, please email education@nafoa.org or visit the FAQ page.