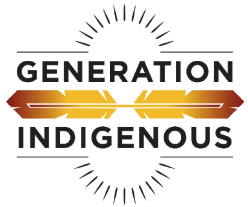 8/16 Gen-I NOW: QuestBridge National College Match Scholarship
This Gen-I Native Opportunities Weekly (NOW) message shares information about the QuestBridge National College Match Scholarship!
QuestBridge is a national nonprofit based in Palo Alto, California that connects the nation's most exceptional, low-income youth with leading colleges and opportunities. The QuestBridge National College Match is a college and scholarship application process that helps outstanding low-income high school seniors gain admission and full four-year scholarships to the nation's most selective colleges.
All application materials must be submitted by September 27, 2017.
ELIGIBILITY:
Must graduate from high school during or before the summer of 2018 and plan to enroll as a freshman in college in the fall of 2018.
Must demonstrate outstanding academic ability (e.g., ranking top 5-10% of graduating class, SAT or PSAT scores > 1310, ACT composite scroe > 28)
Finalists typically come from households earning less than $65,000 annually for a family of four
For a complete list of eligibility please visit QuestBridge's "Who Should Apply" page.
APPLICATION REQUIREMENTS:
A free, online National College Match application, including information on your academic and extracurricular accomplishments, financial background*, two essays, short answer questions
Two letters of recommendation from teachers in core academic subjects
A Secondary School Report from your high school counselor
A School Profile (optional, but recommended)
A high school transcript and additional transcripts (if applicable)
Any standardized test score reports to-date. We accept SAT, ACT, Subject Tests, IB, or AP test scores. SAT and/or ACT test scores are highly recommended
*Access to previous year tax returns and other financial documents is highly recommended and will help you complete the application.
TO APPLY:
Click here for a complete list of information and application components.
Click here to begin a new application.
For questions or inquiries about scholarship, please email questions@questbridge.org or call (650) 331-3280.