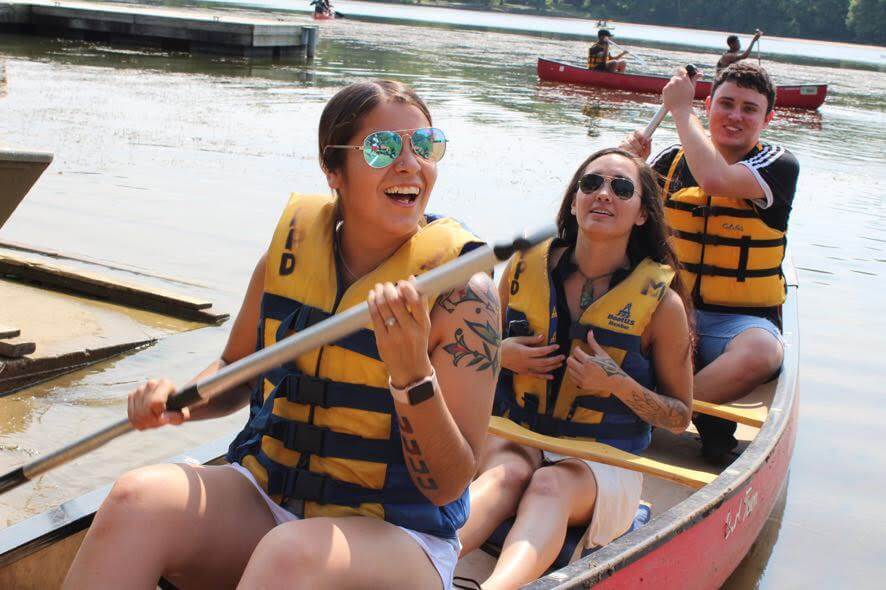 8/23 Gen-I NOW: #FreshTracksAction Southwest/Intermountain Leadership Training
Manahuu! Hello in the Northern Paiute language.
pronounced mah-nah-hoo
This Gen-I Native Opportunities Weekly (NOW) message shares information about the Fresh Tracks Southwest/Intermountain Leadership Training in Abiquiú, New Mexico!
Fresh Tracks brings young leaders from urban, rural, and tribal communities together during a three-day expedition, using the outdoors as a background for transformative leadership development. Youth will learn valuable organizing skills, create community action plans, and work with the Center for Native American Youth, along with partners from Children & Nature Network's Natural Leaders and Opportunity Youth United, to make a lasting impact in their home communities. The training will be held in Abiquiú, New Mexico from September 14 -16 (including travel dates). Travel, lodging, and meals will be covered for selected participants.
Applications are due 12:00 PM Mountain Time on September 7th.
TO PARTICIPATE:
Eligibility:  Applicants must:
Currently reside in the Southwest or Intermountain region of the US;

States include New Mexico, Arizona, Utah, Montana, Colorado, Wyoming, Idaho and Texas.

Be between the ages of 18 and 25 years old;
Be available to participate in all program activities from September 14-16;
Be interested in cross-cultural community building; and
Have a desire to create change in their communities.
TO APPLY: 
Complete the online application and be prepared to discuss what the following topics mean to you in brief, written responses (100-200 words):
Civic engagement;
Cultural competency;
Hometown stewardship;
Leadership; and
The importance of connecting people with nature.
Questions?  Email freshtracksaction@gmail.com or call (202) 464 4332.