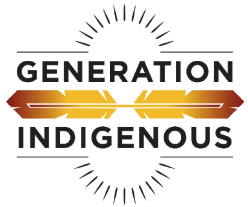 9/7 Gen-I NOW: Obama Foundation Fellowship Program
This Gen-I Native Opportunities Weekly (NOW) message shares information about the Obama Foundation Fellowship Program.
The Obama Foundation Fellowship program seeks to support outstanding civic innovators from around the world in order to amplify the impact of their work and inspire a wave of civic innovation. This two-year, non-residential Fellowship will offer hands-on training, resources, and leadership development.
The application closes on Friday, October 6th at 6 PM Central Time.
Fellowship Requirements:
Fellows must be fluent in spoken and written English, as all programming will be conducted in English.
Applicants must be at least 18 years old.
For more information about the ideal candidate, visit the FAQ page.
What is included in the Fellowship?
Guidance in developing a personalized Fellowship roadmap to help you get the most out of the program;
Ongoing skill-building and training courses tailored to your particular needs;
Exposure to opportunities provided by other Foundation programming, such as mentorship roles and speaking engagements;
Participation in four gatherings (including economy airfare to/from the event, lodging, and all meals during the events); and
For the inaugural class – the opportunity to shape the Fellowship program for future years.
For more information about the fellowship, click here.
How to Apply:
Fill out the application form with your personal information and information about your work.
Make a 60 second video that shows us who you are as a person.
Provide three (3) references.
Submit your application by 6 PM CT on October 6th.
Questions? For more information, visit the FAQ page or email fellows@obama.org.