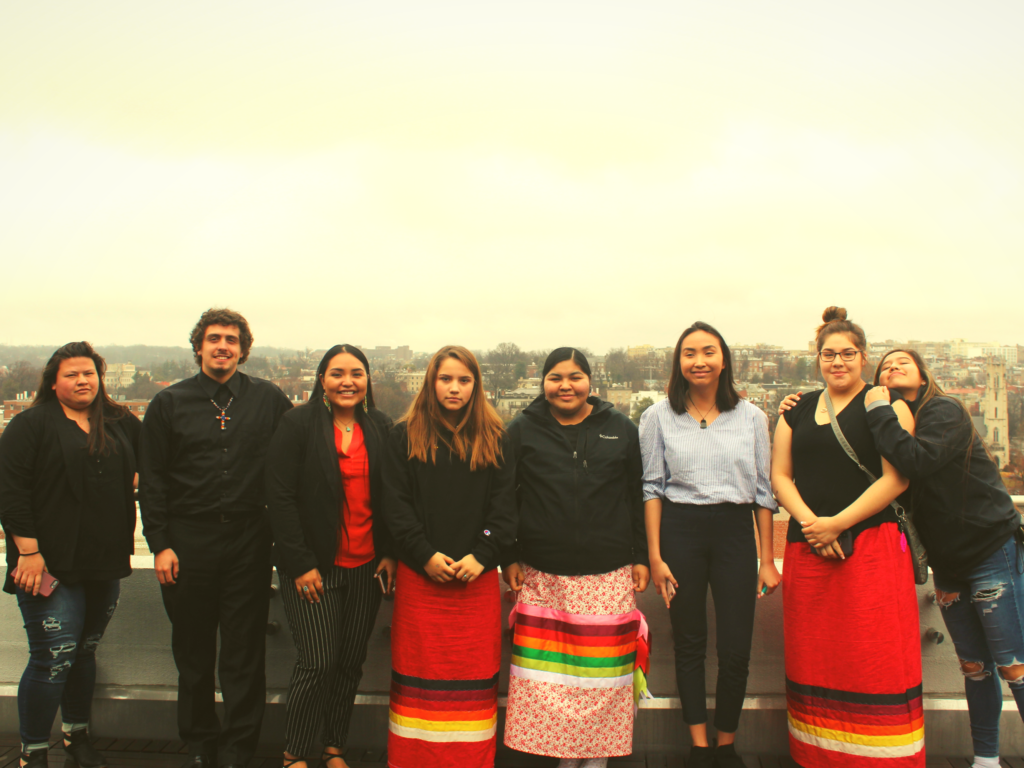 CNAY Welcomes New Staff to the Team
The Center for Native American Youth (CNAY) is proud to announce the addition of three new staff members to our team in Washington, DC. With the addition of our new staff, CNAY is excited to move forward into 2019 to expand opportunities for Native youth to share their voices. Join us in welcoming our amazing new team members to CNAY:
Josh Bertalotto – Communications Coordinator
Josh Bertalotto is the Communications Coordinator at the Center for Native American Youth. He is a proud member of the Tunica-Biloxi Tribe of Louisiana, where he has worked with tribal leadership to establish a tribal youth council and to engage Tunica youth in their culture and history. As Communications Coordinator, Josh manages the implementation of a core goal of the Center: to share the native youth narrative. Josh oversees all communications for the Center including social media management, press and media relations, developing op-eds, press releases, and graphics, and strategic communications planning.
Lorraine Basch – Program Coordinator
Lorraine Basch is a citizen of the Puyallup Tribe and a descendant of the Clatsop-Nehalem tribes. Before joining CNAY, Lorraine worked at the National Congress of American Indians as a Wilma Mankiller Policy Fellow and then as Policy Associate and Special Assistant to the Executive Director. At CNAY, Lorraine oversees meeting and events logistics, assists with communications, and supports organizational policy and advocacy efforts.
Warren Mountain – Communications Intern
Warren Mountain is enrolled in the Red Lake Nation and a descendant of the Fond Du Lac Band of Lake Superior Chippewa. He is currently the Communications Intern at the Center for Native American Youth and part of the Spring 2019 cohort for the Native American Political Leadership Program (NAPLP) at George Washington University.
Learn more about our new staff as they introduce themselves via social media on January 24th, 2019.