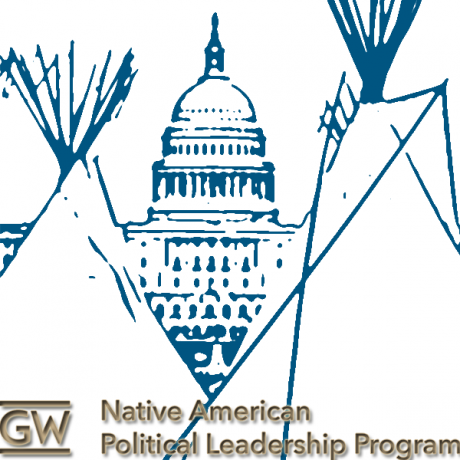 10/10 Gen-I NOW: Native American Political Leadership Program (NAPLP)
George Washington University's Native American Political Leadership Program (NAPLP) is a full scholarship for Native American, Alaska Native, and Native Hawaiian students who want to study in Washington, DC for a semester It is open to undergraduate and graduate students, including students who have finished their undergraduate degree, but have not yet enrolled in a graduate program. NAPLP students will work with the Center for Indigenous Politics & Policy (CIPP) to find and internship opportunity that fits with students' professional goals. The NAPLP scholarship covers: tuition and fees for the 2 core classes (up to 9 credit hours total), housing in a GW dormitory, a stipend for books and living expenses (paid in 2 installments), and airfare to and from Washington, D.C. (one round-trip ticket). Applications are due November 1, 2018 for the Spring 2019 Semester.
ELIGIBILITY: To be eligible, applicants must:
Be Native American, Alaska Native, and/or Native Hawaiian;
Show academic achievement;
Have leadership potential; and
Have an interest in politics.
TO APPLY: Click here to learn how to apply and fill out the application form,
including:
GPA and school transcript (unofficial is accepted);
Essay (500-600 words) about why you think this program will help further academic and/or professional goals; and
QUESTIONS? If you have questions, please email swip@gwu.edu.