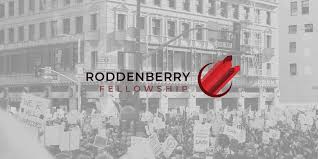 9/12 Gen-I NOW: Rodenberry Fellowship
The Rodenberry Fellowship is a 12-month program for activists from across the country who are working to protect the most vulnerable and make the U.S. a more inclusive and equitable place to live. 20 Fellows will be selected to lead a project, organization, or initiative with direct impact in one of four areas: Civil Rights, Environmental Protection, Immigration and Refugee Rights, or LGBTQIA and Women's Rights. All Fellows receive a $50,000 award, as well as tailored support.
Applications are due September 19, 2018 by 5pm PST.
Eligibility: The Foundation welcomes applications from individuals who:
Are US citizens, permanent residents, DACA recipients, or current visa holder who resides in the 50 United States or its territories;
Serve as a Founder, Co-Founder, President, CEO, or Executive Director;
Are at least 18 years of age;
Are employed by or affiliated with organizations or institutions with a budget of $2 mil or less; and
Primarily focus their work on immigrant & refugee rights, civil rights, LGBTQIA+ & women's rights, or environmental protection.
To Apply: Create an account, confirm your email, and complete the online registration form and application by 5:00 PM Pacific Time on Wednesday, September 19, 2018.
Questions? Scroll down to "Questions and Answers" on the Fellowship website or email fellow@rodenberryfoundation.org.