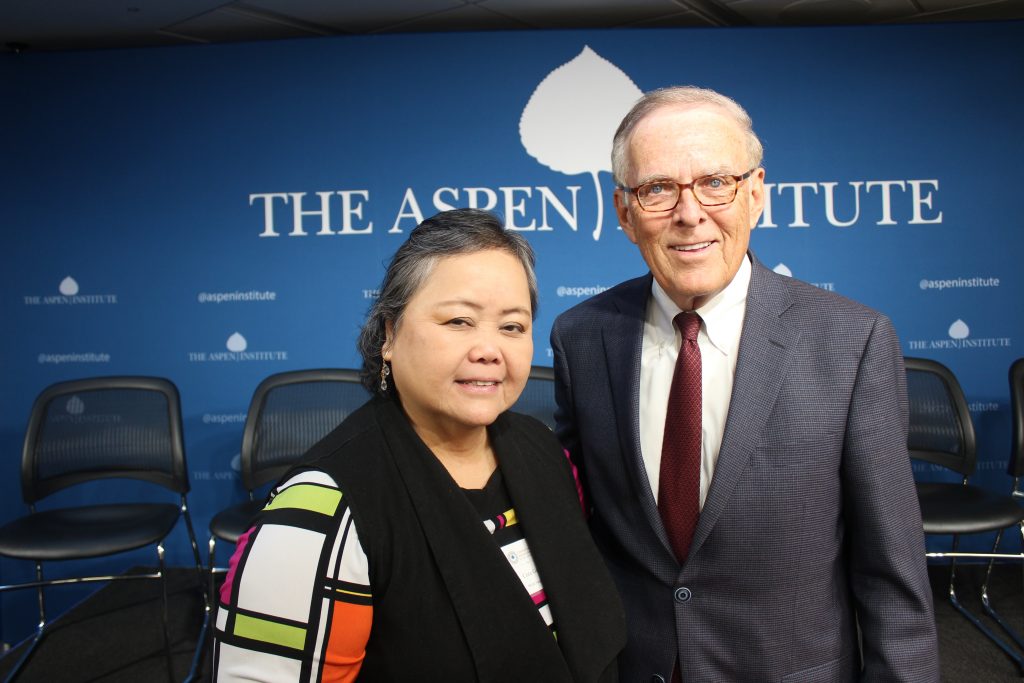 Center for Native American Youth receives $500,000 from Wells Fargo for Champions for Change Program
The Center for Native American Youth (CNAY) would like to thank Wells Fargo for the generous $500,000 in support over two years to support and strengthen the impact of its flagship Champions for Change leadership program. Each year, the Champions program honors five Native youth leaders between the ages of 14-24 from across the country for the initiative they're undertaking to create positive change in their communities. Each Champion receives intensive leadership development training, mentorship, and applied skill learning through CNAY's community and technical assistance partnerships. They also serve on CNAY's Youth Advisory Board. Through the program, CNAY has also supported the development of local youth leadership programs in partnership with the Cheyenne River Youth Project and the Mandan, Hidatsa, and Arikara Nation of North Dakota.
"We are about to honor our 8th class of Champions for Change this February," said Erik Stegman, CNAY's Executive Director. "This generous investment from Wells Fargo will grow our network of young leaders and directly impact the communities they serve."
"Wells Fargo is proud to invest in the Center for Native American Youth's cornerstone leadership program," said Cora Gaane, Senior Vice President & National Tribal Philanthropy Leader at Wells Fargo. "Champions for Change are building the skills and networks these young leaders need to ensure a strong future for Indian Country."
With this new investment, CNAY will strengthen its Champions leadership training curriculum, evaluation, and add more community partnerships to its local youth leadership development program. It will also provide resources to directly invest in community action projects led by Champions.
"Champions for Change was one of the first major programs we launched after I founded the Center," said CNAY Founder and Board of Advisors Chair, Sen. Byron Dorgan (ret.). "Over the past eight years, this program has inspired hope in tribal communities by shining all the spotlights on youth leaders that they deserve."
CNAY will name the 2020 class of Champions for Change in December and celebrate with a week of events in February.