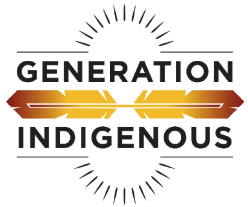 Champion for Change Helps Plan First-in-the-Nation State Tribal Youth Gathering
March 29, 2018
First in the nation state gathering to focus on community building and leadership skills for Native American youth.

Native American youth ages 14 to 24 must complete the Gen-I Challenge to attend Tribal Youth Gathering on July 27 in St. Paul
ST. PAUL, MN – On Friday, July 27, 2018, Governor Mark Dayton will host the 2018 Minnesota Tribal Youth Gathering at the University of Minnesota, St. Paul Campus. The first-in-the-nation state gathering will bring together Native American youth ages 14 to 24, tribal and state leaders, civic and business leaders, and educational organizations to focus on challenges facing Native American youth. The gathering will also recognize and amplify the positive work that Native youth in Minnesota are doing to improve their communities. The gathering will address topics including culture and language revitalization, health, education, history, self-sufficiency and sovereignty, and youth engagement and public leadership development.
"I applaud the many Native American youth who are doing tremendous work in their communities, and thank them for their leadership on this first-in-the nation effort," said Governor Dayton. "Working together with tribal, state, civic, and business leaders, we can help prepare the next generation of young leaders to tackle the important challenges facing Native communities in Minnesota. I encourage Native American youth from across Minnesota to participate in the Gen-I Native Youth Challenge and Tribal Youth Gathering."
The Tribal Youth Gathering is designed to empower Native American youth by helping them develop the tools necessary to be effective advocates for themselves and their communities. Participants will have the opportunity to share their stories and work together with state leaders to create a brighter future for their generation and generations to come.
"Ojibwe and Dakota communities in Minnesota have long faced persistent disparities in educational, economic, and health outcomes. Overcoming these challenges will require all us to work together and share our best ideas," said Khaloni Freemont, member of the Youth Steering Committee. "Our generation can be the one to break through barriers and build better futures for our communities and people. I encourage Minnesota Tribal Youth to complete the Gen-I Challenge and participate in the Gathering this summer."
To lead the planning and day-long event, Governor Dayton has appointed a Youth Steering Committee comprised of 22 Native youth delegates selected by the 11 Tribal Nations in Minnesota along with Minneapolis and St. Paul Public Schools Youth Councils. The efforts of the Youth Steering Committee will     be supported by state agency leaders and community partners, including the Center for Native American Youth at The Aspen Institute (CNAY).
"Native youth leaders in Minnesota are creating a powerful and inspiring new platform for the issues that matter to them at this gathering," said Erik Stegman, Executive Director of the Center for Native American Youth. "We applaud Governor Dayton's commitment to Native Youth and we are excited to see Native Youth taking President Obama's Gen-I initiative to the next level in their own communities."
Vanessa Goodthunder, CNAY Champion for Change, served as Co-Chair for the Youth Steering Committee and helped plan the event. "I am so honored to work with other Native youth to build each other up through this state-wide gathering," said Goodthunder. "The efforts Native youth make each and every day are key to strengthening today's generation and generations to come."
View the original press release here.