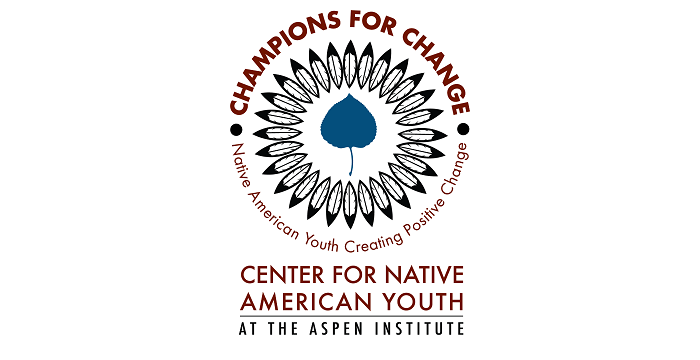 Champions for Change Application NOW OPEN!
The Center for Native American Youth's Champions for Change (CFC) program is designed to recognize positive youth-led efforts, share stories of inspiration, and help young leaders develop their advocacy skills. The CFC program gives Native youth a national platform to:
Educate new stakeholders about the challenges and strengths of Native communities,
Lift up youth perspectives on the issues they find most important,
Celebrate their innovative ideas and hard work to tackle tough issues, and
Receive support and encouragement to help them grow as strong leaders and advocates.
We are now accepting applications for the 2018 class of Champions for Change! Apply today or share the application with other young Native leaders in your network. The deadline to apply is Friday, November 10, 2017.
ELIGIBILITY:
Champions for Change:
Identify as American Indian, Alaska Native, and/or Native Hawaiian;
Are between 14 and 23 years old at the time of their application; and
Demonstrate leadership and service within their communities.
APPLICATION REQUIREMENTS*:
*Note that all of the following materials must be submitted online by November 10, 2017.
Youth Application
Adult Recommendation Form #1
Adult Recommendation Form #2
Peer Recommendation Form
Click here to begin a new application!
Contact cnayinfo@aspeninst.org or (202) 736-2905 with questions.