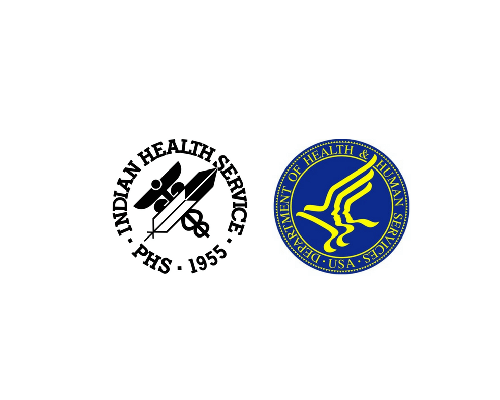 Childhood Obesity and Diabetes Findings from New IHS Report
The Indian Health Service (IHS) released a new report Obesity and Overweight in American Indian and Alaska Native Children (AI/AN), 2006–2015 – with survey findings that studied obesity and overweight trends in AI/AN children from October 1, 2006 to September 30, 2017.
Data was collected and used from each federally funded health care facility that serves AI/AN people across all 12 IHS administrative areas. The federally     operated facilities are described as IHS hospitals and clinics, as well as facilities operated directly by tribal governments through contracts or compacts with IHS. The study also included urban Indian health organizations that provide services to AI/AN people residing in 34 metropolitan areas. Together, these health care facilities serve about 2.2 million AI/AN people who represent 567 federally recognized tribes in 36 states.
Key Results: In 2015, the prevalence of overweight and obesity in AI/AN children aged 2 to 19 was 18.5% and 29.7%, respectively. The study found that AI/AN children have higher prevalence of obesity (BMI ‡ 95th percentile) than overweight (BMI ‡ 85thpercentile but < 95th percentile), unlike US children overall, for whom studies have shown higher prevalence of overweight than obesity or similar prevalence for both. Boys had higher obesity prevalence than girls (31.5% vs 27.9%). Children aged 12 to 19 years had a higher prevalence of overweight and obesity than younger children. The AI/AN children in the study had a higher prevalence of obesity than US children overall in the National Health and Nutrition Examination Survey. Results for 2006 through 2014 were similar.
Conclusions: The prevalence of overweight and obesity among AI/AN children seems to have stabilized from 2006-2015; however, the rates remain higher than compared to US children overall.
To read the full report click here.
Preventative Program Highlights:
In addition to sharing new reports and studies focused on health outcomes for Native youth, our team at the Center for Native American Youth (CNAY) also promotes programs and initiatives that contribute to health and wellness and prevention in Indian Country. Brief descriptions of a civic programs focused on diabetes and obesity prevention for Native youth are provided below. We also invite website visitors to search our resource pages for more information on impactful programs.
Notah Begay III Foundation (NB3): The NB3 Foundation is an award-winning, national Native American nonprofit organization dedicated to reducing Native American childhood obesity and type 2 diabetes. NB3 strives to reach at risk youth through development of evidence-based health and physical activity programs, strategic grantmaking, research and advocacy. The NB3 Foundation also invests in evidence-based, community-driven, culturally relevant programs that promote healthy weight, physical activity and healthy nutrition.
Native Strong: Healthy Kids, Healthy Futures (NS) is a national network of community partners and organizations, that works to promote healthy weight in Native communities. NS is designed to provide tribal and Native American communities with the tools and information needed to create sustainable change in their own communities that benefit their children's health.
NB3 National Week of Native Youth Health and Fitness Week (NB3Fit Week) is a national platform that engages Native youth and families in physical activity, nutrition and healthy-lifeways.
Learn more about NB3 programming here.
Center for American Indian Health: The Center for American Indian Health is an independent center within the Johns Hopkins Bloomberg School of Public Health with satellite offices on tribal lands of the White Mountain Apache, Navajo Nation, and Santo Domingo Pueblo.With over 35 years of collaboration with Southwestern tribes, more than 80 tribal nations in 15 states have been reached. These partnerships have achieved landmark public health breakthroughs credited with saving over 60 million children's lives worldwide.
The Feast for the Future Program is an innovative and holistic model program that ensures American Indian children and communities have access to healthy and nutritious foods. Feast for the Future promotes Native communities' capacity to reintroduce indigenous foods and agriculture.
The Together on Diabetes isan initiative that aims to create impact using a multi-system approach. Together on Diabetes provides one-on-one, home-based healthy living education and social support to youth with or at-risk of type 2 diabetes; educates caregivers of young people to create a healthy home environment through lessons delivered in the home; provides youth with transportation to clinic appointments and works with care teams to ensure comprehensive and consistent care; and works with local organizations to provide healthy living opportunities to families.
The Yéigo Initiative is a school-based obesity and diabetes prevention initiative for local youth offered through a partnership with the Johns Hopkins Center for American Indian Health and the Chinle Indian Health Service Public Health and Health Promotion Programming. The Yéigo initiative utilizes three directives:

Yéigo My Health which targets middle school students through the one-on-one lessons on knowledge and skills related to nutrition, physical activity, and psychosocial wellness
Yéigo Ambassador which aims to develop high school into ambassadors of healthy living students through group-based participation and empowerment lessons. Through these classes, the students explore health topics and develop skills to become ambassadors of healthy living. They also develop and implement a "Healthy Living Campaign" at their school.
Yéigo Assembly brings Indian Health Service Health Technicians to Chinle and Piñon middle and high schools to conduct a one-hour interactive presentation on curriculum corresponding with Yéigo My Health.
Read more about the Center for American Indian Health programming here.
---
This post contributed by Del Curfman, Newman's Own Foundation Fellow, and Josie Raphaelito, Senior Program Manager