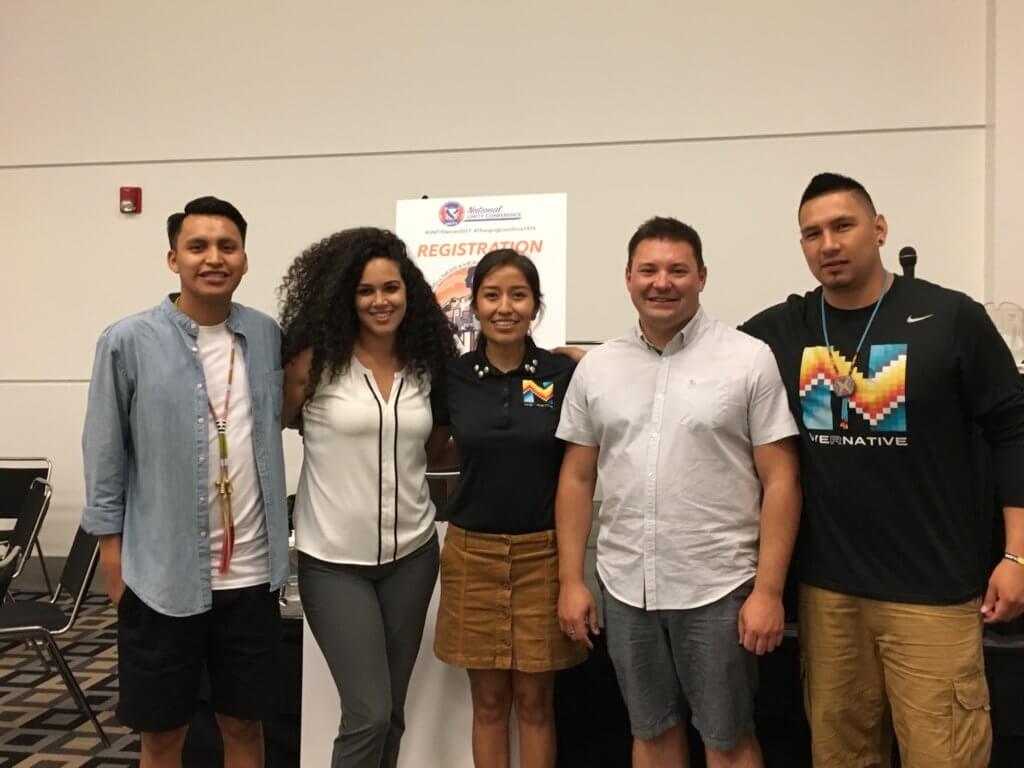 CNAY Co-Hosts Native Youth Communications Bootcamp
In July, the Center for Native American Youth at The Aspen Institute co-hosted a Native Youth Communications Boot Camp for attendees of the United National Indian Tribal Youth (UNITY) conference in Denver, CO. This four-hour immersive session facilitated in partnership with We R Native and UNITY trained Native youth attendees on how to use traditional media, social media, SMS messaging, and video as platforms for elevating community issues they're passionate about.
The event took place on site at the UNITY conference from 1pm to 5pm on Monday, July 10. Hosted by UNITY in partnership with WeRNative and the Center for Native American Youth, this immersive half-day training session will teach strategies for effective advocacy messaging, techniques for maximum reach and engagement, and give Native youth a jump start on designing and launching the digital change campaign of their choice. Registration is limited to the first 50 youth who sign up. Click here to reserve your spot.