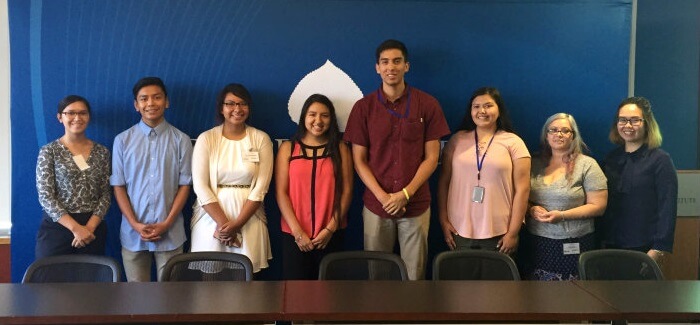 CNAY Hosts Native Summer Interns from National Institutes of Health
Center for Native American Youth (CNAY) staff held a youth roundtable with seven students interning with the National Institutes of Health (NIH). The staff introduced students to CNAY's work to elevate Native youth priorities and shared resources for supporting their personal, academic and professional growth.
The youth then engaged in a small roundtable discussion, during which they shared some of their priorities related to access to health care, healthier foods, workforce development, data collection in Indigenous communities, and the importance of place-based research. The meeting concluded with an open Q&A session, where interns asked about CNAY's scope and impact in Indian Country. CNAY staff also shared stories from our Champions for Change and Gen-I networks that involve community projects.
The meeting concluded by sharing individual inspirations that brought each student to their respective Science Technology Engineering Mathematics (STEM) fields and how each envisioned connecting their education with their tribal community needs.
For more information about the NIH Summer Internship Program, click here.
For more on CNAY initiatives please see below:
Post submitted by Del Curfman, Newman's Own Foundation Fellow.