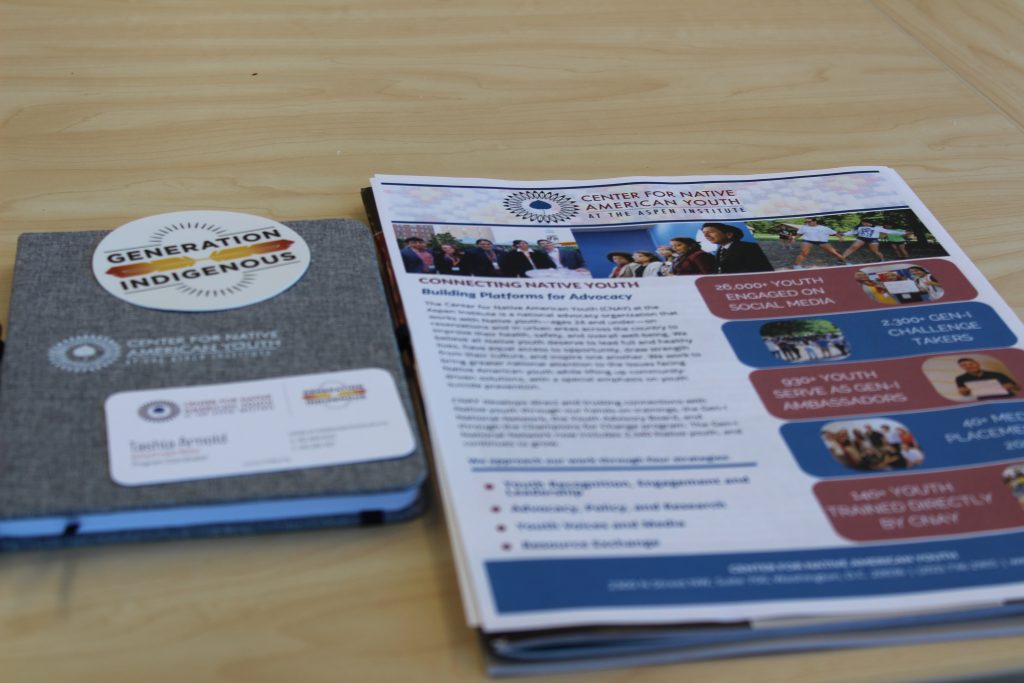 CNAY Hosts NIH Interns and GWU INSPIRE Students in D.C. 

On Thursday, July 11th and Friday, July 12th, the Center for Native American Youth (CNAY) hosted interns from the NINDS Health Disparities in Tribal Communities Program and students from the GWU INSPIRE Pre-College Program.
Each summer, CNAY hosts youth-focused roundtables with groups of Native interns and students who are participating in programs in Washington, D.C. The roundtables help CNAY meet with nearly 100+ youth each summer and provide them with resources, advice, and opportunities throughout the duration of their programs.
On Thursday, CNAY staff welcomed NINDS interns to the Aspen Institute. These graduate and undergraduate students selected for this fully-funded summer internship program have the opportunity to work side-by-side with NINDS' leading scientists to study fundamental elements of the nervous system, neurological processes, neurodegenerative diseases, and more. During the discussion on Thursday with NINDS, interns shared the various reasons why they are interested in entering the medical field and spoke about how health disparities in tribal communities can be addressed by Native medical professionals.
On Friday, CNAY welcomed students for the GWU INSPIRE Pre-College program. These students received full scholarships to attend a summer program at George Washington University focused on relations between the federal and tribal governments. The students learned about CNAY's work, the Generation Indigenous (Gen-I) initiative, and the Gen-I National Native Youth Network. CNAY staff also shared advice on how to get more involved in CNAY programs and components of successful scholarship applications. The group is excited to be in DC, and many of the interns expressed an interest in continuing a career in policy and advocacy.
In the coming weeks, CNAY will welcome Native youth from the Native American Bar Association and the Pathkeepers for Indigenous Knowledge for youth roundtables.